The Southern Seas Caribbean Hand Book for the Crochet Cruises
The Southern Seas Caribbean Hand Book
The new Southern Seas Caribbean Hand Book is now ready for download.
For each cruise, we write a dedicated hand book to help crocheters find their way to the ship. We started this hand book in the 2nd year of the cruises as we have a lot of 'first time ever cruisers'. Not just our cruises but very first time ever traveling on a cruise ship.
The book is 41 pages. The hand book is written by Daniel and myself. With double checking with our cruise planner, Sherry to ensure information is accurate. We have tried to answer as many questions as possible with the hand book being in chapters. We don't officially meet cruisers until the night of the first cruise on the ship. So the hand book has details about what happens first day. Once you meet us for our official meet up, we will fill you in.
Please note the book is subject to ©2017 The Crochet Crowd. All written content has been written by Daniel and I. Graphics are either customized by Daniel and/or Royalty Free. All crochet photos used inside the book are the property of The Crochet Crowd taken on previous events. No duplication of this book or use in part or full is permitted without our written consent. 
Notice there is no daily routine schedule in the hand book. The cruise lines don't officially hammer everything in stone until about 30 days prior to the cruise. So our group can be moved around the ship to different areas depending if other groups are on board needing space the same time. So not to confuse anyone, we don't publish a preliminary schedule as changes are usually made last minute.
You are welcome to download and/or print this hand book for your convenience.
Download Southern Seas Caribbean Hand Book Here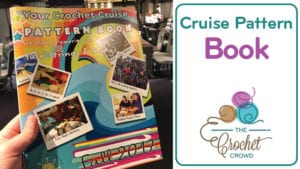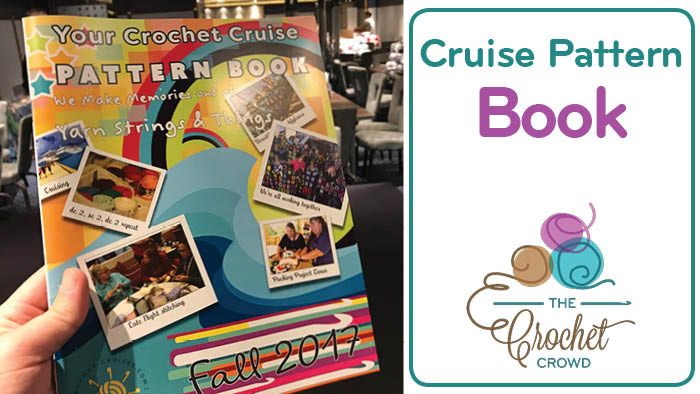 Daniel is also working on the on-board Cruise Pattern Book again for this cruise. Last cruises in Fall 2017 had an official book that was designed by Daniel with the help of Yarnspirations, Jeanne and my patterns to populate the book. Backed by JOANN Fabrics and Crafts to print the book for each crocheter. You can download this book now if you wish.
The next book will be given to crocheters on board with about a month or two lag time after the cruise before the digital version is given out to the general public. This keeps the book extra special for the crocheters on board to own an original copy. We don't sell or distribute printed copies of this book. However, once you are able to download the book, you can print it at that time.