Crochet Patterns for the Super Hero
Crocheting for the Little Super Hero in your Life
The big movie release today is Batman v Superman: Dawn of Justice, so this is a perfect time to crochet a fun super hero pattern.
It's a bird, it's a plane… nah… that's the little one in your life having an amazing imagination. Oh to be a kid again when the land of wonder and ideas are possible.
Mikey was telling me the time he got Superman pj's as a kid for Christmas. Oh boy, did his parents regret that. Suddenly he could fly and bounced all over the furniture but they let him go rangy so it would tucker him out and he would go to bed early!
My own son was a huge Superman fan too as he was growing up.  The highlight of his childhood came when he had the lead in the high school play and portrayed a kid who was obsessed with Superman.  Perfect!  I will be babysitting my little granddaughters this weekend while my son and his wife are seeing the big movie release this weekend.  I'm sure he will be pulling for Superman all the way.
Do you know want to know Mikey's favorite Super Hero? It was Aquaman! He wish he had a seahorse to ride and save the sea from the evils within!  Mikey tends to be off the center line a bit… So I am not surprised his super hero is something other than Superman and Batman. As far as Wonder Woman, I am sure he has magic bracelets tucked away in his office somewhere!
In today's round up, hook up some playful ideas and inspire the inner child within.
So who is the winner?  Well my pick is Wonder Woman!  Here is a fun 18" SuperGal doll.
Have a Super Day!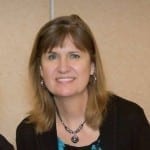 Be creative! 🙂 – Jeanne – The Crochet Crowd