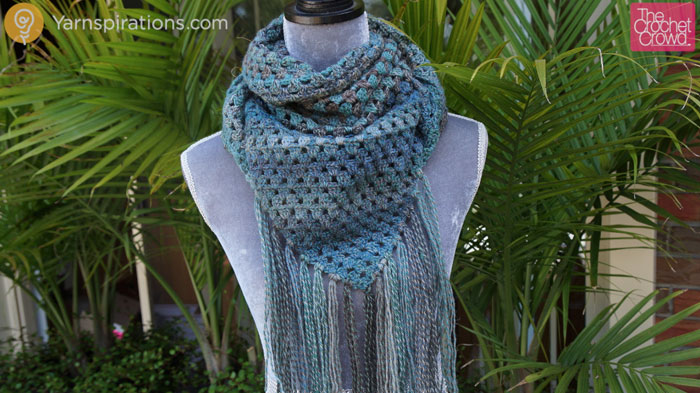 Crochet Exquisite Triangle Scarf + Tutorial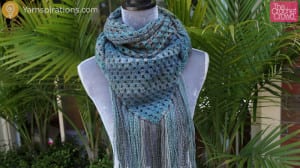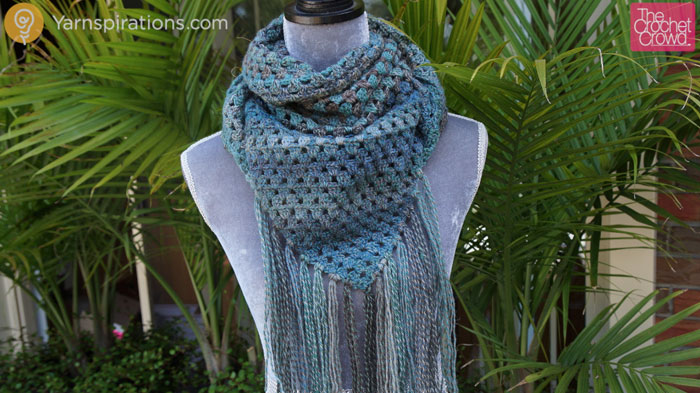 Exquisite Triangle Scarf
Learn how to crochet an amazing exquisite triangle scarf. Fringing is optional.
I adapted the idea of the Big Fringe Triangle Scarf and changed my hook size and yarn to make this fabulous example.
My Changes
There are 56 rows from the bottom tip. The fringing is made up of strands that are 21″ long and folded in half. They are not as long as the original. There are only 17 fringe hanging spots. One is directly in the middle on the tip and there are 8 on each side of the bottom equally every other row going up the sides.
Pattern Details
Video Tutorial