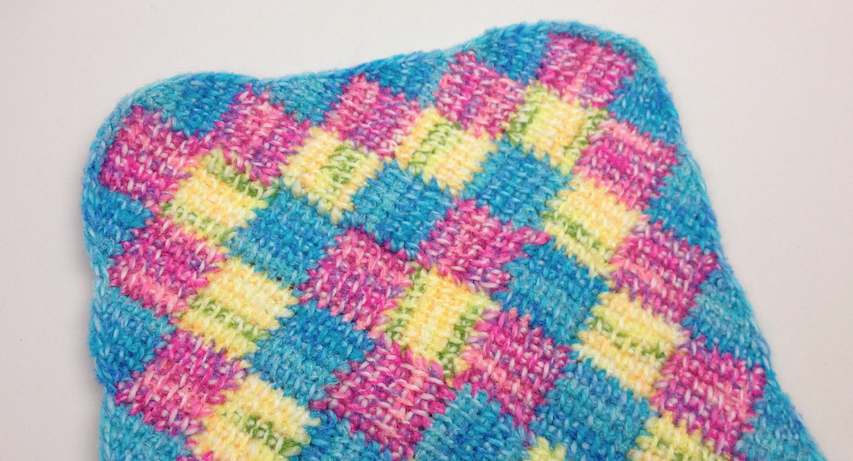 Tunisian Entrelac Borders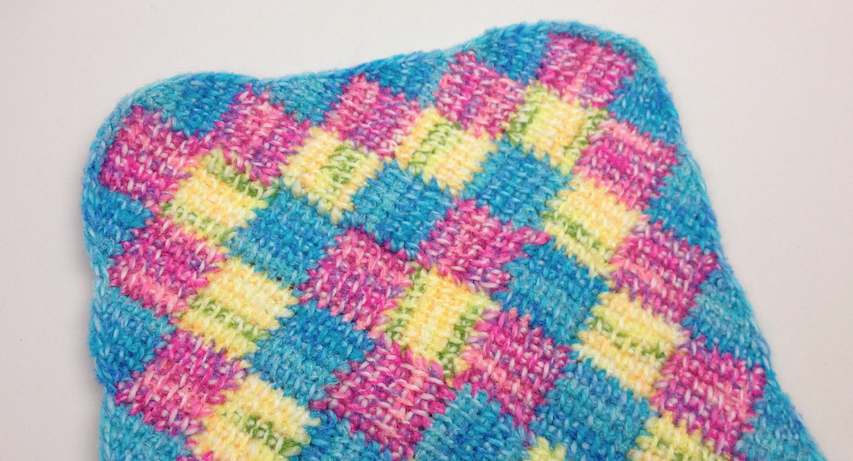 Entrelac Borders
Most crocheters and Tunisian knitters prefer to have a flat border around their Entrelac projects. I don't blame them as the technique of Entrelac does make the mini boxes curl up on the edges.
The border, whether going around or in rows across are exceptionally easy as long as you understand how to decrease your stitches.
Today's information assumes you already know how to do Entrelac and are looking for a way to finish it nicely.
Steps to Making Flat Edges
When beginning final edge or round of your afghan, here are the steps you need to do. This assumes you have done the standard 7 stitches block. If you have done bigger sizes of blocks, use the same information to do the decreases like you see below.
Start the Entrelac block as normal by collecting the stitches. You should have 7 loops on your hook.
Begin your return pass. Once you get close to the end and see only 3 loops on your hook, yarn over and pull through the final remaining 3 loops. You have just decreased 1 stitch.
To start the next row, skip the first vertical strand and start collecting from the 2nd one to the other side.
On the return pass, do step 2.
Continue to do this until you run out of stitches to collect.
You will continue to do these same steps and you will see a triangle appear. On the final row, you will simply slip stitch into the next corner of the next block. You are now reset to begin the next triangle using the steps above.
For corners, like you see in the above picture. I simply single crochet around the corner to take me to the next triangle.
Video Tutorial