Welcome to The Crochet Crowd
Happy Hook'n to You!
Welcome to The Crochet Crowd. Our mission is pretty simple.
"To educate, challenge and explore creativity through the art of crochet with Mikey and The Crochet Crowd by combining enjoyment, relationships, skill building and connective community while within our social networking spaces."
Established in March 2008, The Crochet Crowd has been ever evolving to what it is today. The idea started as a fluke idea back in 2008 and with crocheters from around the world engaging and appreciating the free tutorials and resources provided by my team and myself, we officially renamed ourselves in September 2010 to The Crochet Crowd.
We have simple concepts with our world leading crochet community. We keep as much as we can absolutely free to anyone who has the desire to learn. We are currently sponsored by Yarnspirations.com which allows our company to fully operate and continue to provide free video tutorials, Mikey Magazine and constant engagement on our Facebook.
Our leadership team consists of :
Michael Sellick, Creative Director and Video Host
Daniel Zondervan, Creative Director and Artistic Designer
Laura Jean Bartholomew, Community Chaperone of Social Properties
Jeanne Steinhilber, Community Chaperone & Blog Writer
Colleen Barden, Assistant Crocheter & Live Events Support
I lead the charge with my team as my supporting cast to keep everything we do absolutely free.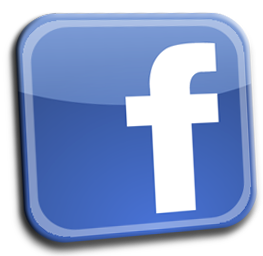 Facebook
Our Facebook is one of the largest and most interactive communities in the world. Growing exponentially, we try to create a unique experience of connecting crocheters to many free resources. We interact, feature crocheters and much more.
We are active in not allowing for bully, cyber abuse, spamming and solicitation within our realm. We have established Community Guidelines in which allow us to make quick decisions in keeping our community safe.
Though we monitor most of the time, our team can get busy and not see everything. We have over 50 million comments and postings left on our pages. We don't see everything, nor it is possible to respond to everything. Should something squeeze between the cracks, just message us and we will find time to investigate.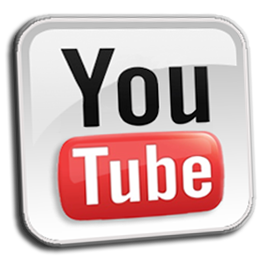 YouTube
Our YouTube Channel is our crown jewel for free hands-on instant learning. All of our videos are free to access. With over 1200 free tutorials, we have lessons right from the basics and extend into complex projects.
With our YouTube Channel, you can control your education and go at your own pace.
With copyright restrictions in place and we honour copyright laws, not everything is allowed to be filmed. We have to work with our existing partners to ensure our videos are legal by using content that we are allowed to film.
Mikey Magazine
Established in August 2015, we launch our weekly Mikey Magazine. It is delivered midweek and as late as Thursdays.
Our magazine is about 30 pages and it focuses on the live events happening on Facebook in real time. We try to focus show'n tell on about 40 – 50 crocheters from our Facebook for the world to see.
The magazine is currently being downloaded over 75,000 times for each edition. We are currently not selling any advertising spots in our magazine.
You can receive our Free Magazine by signing up right here.
Final Comments
We love creativity, we love crochet and we love being the leaders of the crochet world. Our entire platform is based on that everything we do is primarily free to access.
It is our hope that everyone feel gratitude and be appreciative. With our active social community, take time to give advice or ideas to others who are in need while on our Facebook or YouTube Videos. The more you put into our community, the more you feel great inside by helping others. It's one of the best elements of our communities.
On behalf of my team, welcome to The Crochet Crowd.
Michael aka Mikey