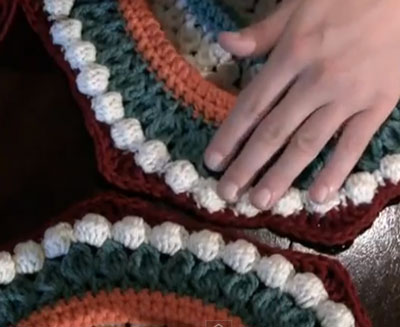 Whip Stitch Together Technique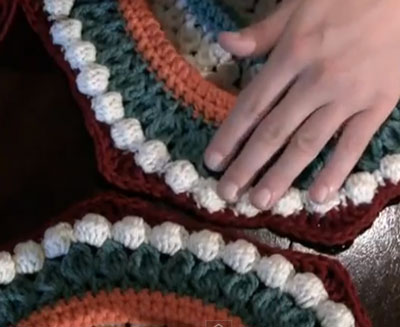 Whip Stitching Technique
Whip stitching your granny motifs or any motifs for that matter is highly popular amongst crocheters. It is simple and easy to follow along.
To whip stitch, grab a darning needle and start on one side of the motif. Some crocheters prefer to grab only 1 loop which is typically the back loop. Others like to use both loops when pulling them together. They have a slightly different appearance when you are finished.
One thing to be conscious of is the yarn colour of the whip stitch yarn itself. In the demonstration below, I am using red to compliment the red borders that you can see in the motifs. The whip stitching is practically invisible. If you are attaching two motifs together that are not the same colour on the edge, you may want to take extra care and thought to what your whip stitch yarn should be so you can best hide it. You may need to experiment to see what results are typically the best.
Though it's not very ambitious, I tend to always do my motifs so the outside borders are the same colour so the whip stitch seams are invisible. Seeing the whip stitching bugs me on a personal level but I am only speaking for my own preference.
See how to do whip stitching in the link below.