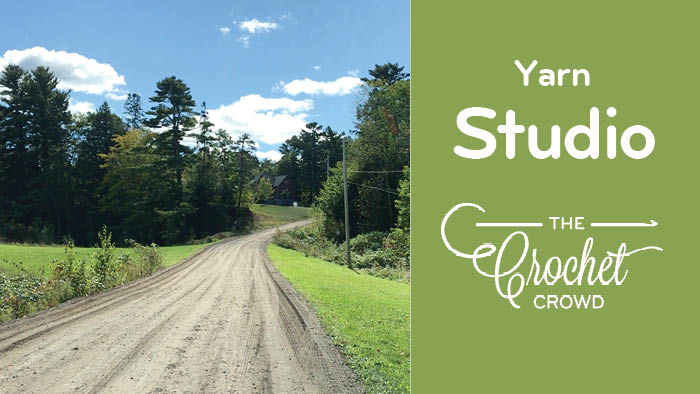 Wolfville Nova Scotia Yarn Studio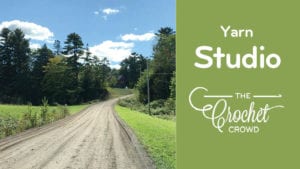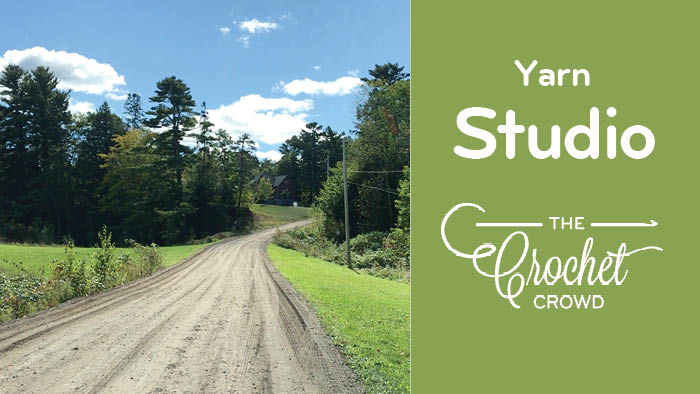 Wolfville Nova Scotia Yarn Studio
In looking into my crystal ball for 2018, we are planning on opening up a Yarn Studio at our home in Nova Scotia. In going to Wolfville in September, we had the realizations of many things as we purchased a home.
Our new home is positioned in a tourist region of Nova Scotia, in the heart of the Anapolis Valley of orchards. In fact, there is approximately 20 wineries and breweries around us. Backed by the Acadia University drawing in people from all over the world.
Located just outside of Wolfville in the little town of Greenwich on Highway 1.
See the area in which we are moving to. 
Our move to Nova Scotia was a personal one and with our company in mind. Repositioning ourselves into a community that is diverse, accessible and thriving in arts. The yarn arts are no stranger to this part of Canada. In fact, there are 4 locations to buy yarn surrounding our home.
So the area has yarn shops for all levels of crocheters and knitters. I was considering a retail store myself but have decided against it. With our traveling and work schedule of content production, adding in a business portion with fixed hours and inventory control, it would be too much for us to manage. So that's been axed!
So I kept going over the idea of Stitch Socials at our Yarn Studio on our property. Would be nice for a weekly social. However, the problem with Stitch Socials, you can run out of things to crochet and people do lose interest. So during a long drive, Daniel and I were tossing the idea of Stitch Socials. We know how to run it, how to set it up based on our live events on the cruise ships and more. So Daniel presented the idea of making the Stitch Social a function that is goal oriented! He says, "You love to make sculptures out of crochet / yarn, how about creating a group that is artistic based on making sculptures as a group? There are many groups that crochet or knit for charity, how about doing something more with making a social impact with display exhibits!" 
Daniel's idea hits my heart hard. I love sculpture making the most in crochet. However, it's better to have a team of people based on size and timing. The recognition after a sculpture is done is undeniably rewarding. People who view the sculptures are in awe.
The Art of Sculpture Making
I love this form of crochet the most. It requires mental skills, hand skills and unlimited opportunities for direction on which way the sculpture will go. From the vision on paper to working piece by piece. A colour of yarn can change the direction of a project and spark new ideas.
Sculpture making isn't hard if you look at the artistic sculpture as shapes. Each shape comes together to form the final look.
If you know how to crochet, you can be a crochet sculpture maker.
The Vision Boards & Future Goals
Before we begin a sculpture, we brainstorm topics that will have social impact. Things that people can recognize or may be drawn to for a memory reminder. So our goal is simple. Look to the Town of Wolfville and see what is up with the vibe of the community.
Where can the sculptures go for exhibit? Maybe we can align with a musical or theatre production for a lobby exhibit or perhaps maybe as a stage prop.
We would not object for the sculptures to be put on loan for exhibits like we have with the National Arts Centre in Ottawa with our Nutcrackers. The non-community loans would entail the person / place wanting to exhibit would handle the shipping costs of picking it up and returning it back to us.
The Workshop
Part of the reason of starting in Fall 2018 is to allow us to buy equipment, place yarn orders and prepare our studio for a working environment. From classroom set up to purchase tables, chairs to allowing our workspace to be interchangeable from classroom set up to Sculpture Group Pods.
The workshop will include tools to create the structures that we will crochet upon. Once the structure is done, we then begin stitching our way to the finish line.
Daniel will be our Leader in Creativity and Vision. Combined with your ideas. Daniel has incredible vision in advance. From colour matching to conceptual ideas. Of course, each member has an opportunity to express their own creativity in the exhibit as well.
Yarn Studio Membership
We have intention of setting up the Yarn Studio as a membership opportunity. I've been involved in membership based organizations and realize the importance of membership.
The membership will be a fee.
In the studio set up, we want to provide a beverage and light snacks station. You can crochet better if you are snacking on chocolate or some delicious muffins baked by the local bakery in town.
The yarn studio is a heated space for our comfort.
We would like to provide the community yarn to those participating in the project itself by giving out the yarn as needed. This makes the member accountable for getting their portion done and not just taking yarn for the sake of taking it. We need to stock up the shelves in the studio that is our play yarn. Studio Members can also donate yarn if they want to as well.
With Any Stitch Social Gathering
Our concept is for experienced beginners and beyond. With any stitch social gatherings we have done. You learn a lot from sitting with other crocheters. Our groups that attend our events are usually very energetic. Our goal is to have fun and do something amazing together as a stitch community.
Are you Interested?
We would like to kick off in Fall 2018. We need to renovate the studio with a fresh coat of paint and start gathering workshop materials. I am telling you straight up when you are around people who are viewing your exhibit and making such wonderful comments, it raises you 3 feet in the air and inspires you beyond below.
For those interested, you can sign up for a notification of the Yarn Studio when we are ready. Our goal is to target 1 night per week during the weekday. When our projects get closer to cut off, we may do extra nights to finish up to get the project on display.
The Yarn Studio will only be open at posted times. We will have an introductory gathering of our goals in Fall 2018 and you can decide if you would like to participate. Remember, you don't need to be an expert… you just have to be determined. That's the key secret to Crochet Sculpture Making.
We may need people who can knit, weave or do felting… so if you have multiple skills… this may be just for you!