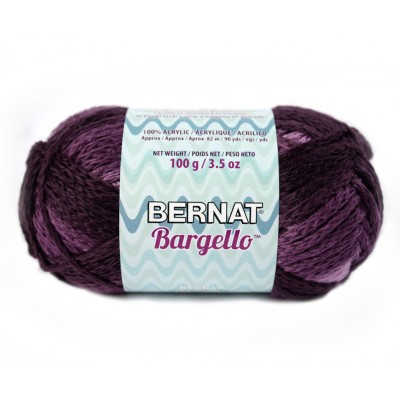 What is Yarnspirations anyway?
Yarnspirations
This is a very common question for us here at The Crochet Crowd. "What exactly is Yarnspirations and who are they?"
Many moons ago, maybe 3 – 4 years ago, The Yarnspirations name came to life. But where did it come from?
Spinrite Yarns LP are the people behind the name of Yarnspirations. It's not uncommon for the yarn manufacturer to have a different name from the brand they make. It allows the company to expand and make other brands at their company.
They are the makers of 4 major brands of yarn that can be found in retailers across North America:
Spinrite Yarns LP, established in 1952 is the largest manufacturer of craft yarn in North America. Producing over 72 million balls of yarn a year. With two manufacturing facilities in North America. The Canadian facility is the home office and main plant. It has the capability of taking raw fibers to the spinning, dying and packaging. The USA facility is the home of where the Caron Yarns is made.
The yarn fibers are imported in and more complex making yarn are imported in their finished state ready for the shelves. However, there are many lines in their yarn where the raw fibres are spun and dyed to create the yarn here on Canadian and USA soil. Keeping jobs alive here in North America.
Spinrite keeps 1000's of jobs alive here in North America by utilizing local sources for the manufacturing to marketing. Jobs are also provided with shipping companies, distribution centres, retailers, postal / courier services for online shopping and more. Even cooler, they can do all of that and still support charitable causes as well. Think about how many avenues your yarn ball goes through and all of the jobs that are requires to get your yarn balls onto a shelf near you. It's pretty remarkable.
For me personally, Spinrite is about 30 minutes from my home. It's why you see me at Spinrite Tent Sales so often. It's just a hop, skip and jump away.
Since 1952, Spinrite Yarns has acquired other yarn companies such as Patons and Caron. Instead of removing the name and type of yarn that consumers loved, they continued the manufacturing and have kept the names of the brands they have acquired.
Each one of the brands has a reputation and style to maintain:
Bernat – Value Oriented
Caron – Premium Acrylic
Lily – Cotton Yarns
Patons – Fashion Forward
The four combined have over 80 choices of yarn. The goal is to ensure the yarn is affordable. The manufacturing and type of materials used determine the price.
The New Age of Social Media
Spinrite Yarns has been around long before social media and the internet. Before the invention of the Internet, you and I may not have realized that the different brands we see on the shelf are made in the same place.
With four major brands and thousands of free patterns. Originally, Spinrite Yarns had 4 different Facebook Pages, 4 Different Websites and 4 different social media platforms.
As a social media person, it is too much for yarn users to bounce between 4 websites and their social media avenues. Behind the scenes, the work is significant to maintain so many platforms.
To make it easier for consumers and for themselves, they decided to bring all 4 together under 1 mega website. Yarnspirations.com was born.
The Name Yarnspirations
The name is a play on two words in a word mash. They obviously love yarn and it's their job to provide inspiration to crocheters and knitters. The two words were brought together. I know from experience, initially, you will trip over saying the word the first few times. Many people call it Yarn-Inspirations.com but the "IN" needs to be removed from your speech.
Phonetically it's said: Yarn-SPUR-ations
Try it and say it out loud. Yarnspirations.
The Mega Website – Yarnspirations
The mega website is home to the four mega brands. If you were to combine all of the colours and of all four brands. There are over 3,000 yarn balls that are available. Now realistically, no store can possibly carry all of the choices that are available. This is where the Internet comes into play.
With the website, it gives you access to virtually the entire colour spectrum of each of the lines of yarn they carry. Even better, they do deliver to many countries besides Canada and the USA.
Yarnspirations is Canadian with a USA location. To keep shipping costs down, all yarn is forwarded to a main warehouse in the USA where all of your online orders leave from. It is cheaper to ship yarn from the USA outward than it is to ship yarn from Canada. These savings are passed along to you as the shipping rates are lower. Yes, even for us here in Canada, our Yarnspirations orders leave from the USA to come to us. It's why their website is in US Dollars for purchasing.
The shipping isn't inflated. When online shipping came to be 20 years ago. Many companies were grossly inflating the costs of shipping to compensate for low prices. Over the years, companies realized if they want to stay in business, they need to offer competitive online pricing and offer shipping that is fair. Yarnspirations has always offered fair shipping prices from the very beginning.
Yarnspirations has gone a step further to offer Free Shipping when orders hit a minimal dollar amount. The Crochet Crowd now has a Frequent Shopper Card that pays for your shipping for you. When you spend over $50, you can apply our discount code to have us cover the shipping for you.
The best thing about our card is that even when the yarn is on sale, our card is still valid. You can use it as often as you wish. This is only available to Canadian and USA Residents Only. You need to sign up for the card to get the discount code so we can cover your shipping.
For me, I live in the country with the closest yarn store being 45 minutes away. It's far enough that I have to plan in advance when I want to go to the store as it's not in my backyard. The free shipping card plus competitive rates allow me to shop online and save without having to use my time or gas in order to get the yarn. It magically shows up at my home.
I worked it out too, even with paying in USD for me being Canadian, it is cheaper than some of the prices I see on the shelf here in Canada. When Canadians learn about the exchange, some automatically put up their guard. If you get out your calculator, you will quickly realize you are scoring a competitive, if not, cheaper rate and then scoring free shipping too! You just have to shop around.
While I get that yarnies love to see and feel the yarn first. I don't mind buying an extra ball of this and that online so that I can see the yarn without a huge financial investment. I use that experience to make my decision in the future.
My Role with Yarnspirations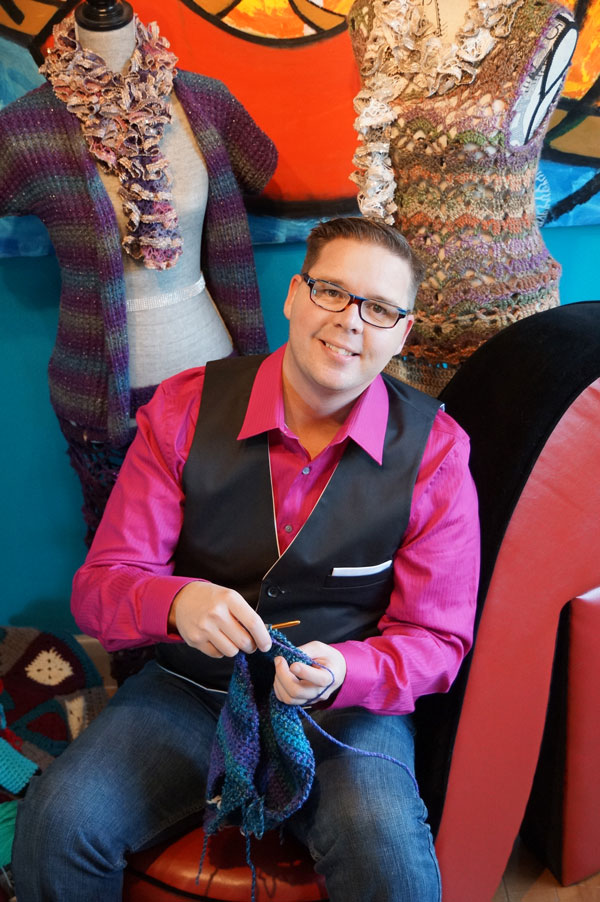 As many of you know, I am the Yarnspirations Socialite. What is this role? My job is to inspire and educate.
The term spokesperson only applies when a person has to follow "to the letter" the role of a company. Words have to be carefully chosen and your words represent the company. That is definitely not me.
As a Socialiate, The Crochet Crowd is sponsored by Yarnspirations but my voice doesn't represent the company's views or opinions. I am allowed the flexibility to speak in my own terms, my own language and have my own opinions. Keeping in mind that I still need to be respectful but can be informal and personable too.
As you will know, sometimes we participate with a Yarnspirations Challenges and other times it's just our team doing our own thing. We have the creative flexibility to play in the sandbox or go for a field trip, sort of speak.
The Crochet Crowd has expenses to cover and we certainly appreciate the sponsorship. We couldn't do it and provide everything we do free to you all. It's just a fact. While passion runs our company, the expenses of running our company doesn't accept passion as a form of payment.
I need to produce a tutorial, so I better get running along! Until next time! See ya!