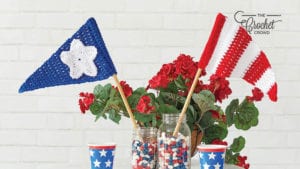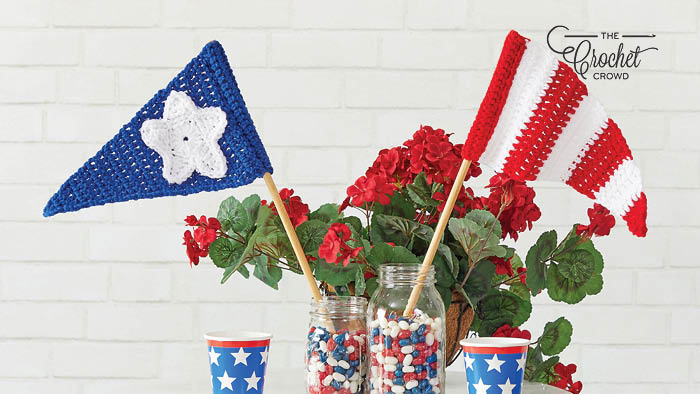 Crochet Parade Pennants
The Crochet Parade Pennants Pattern is originally written for the USA, you will see a Canadian Version on the tutorial. I used the maple leaf from the Crochet Leafy Banner.
In 2020, we are faced with COVID-19 where we are encouraged to socially distance ourselves. People are staying in their cars or sides of the roads in honours of events such as holidays, birthdays and more. I thought these would be awesome for a crocheter to make to decorate with.
The pattern is really easy. Once you understand how it grows, you can set your hook into the wind and watch it grow. You could also do other colours that are more meaningful to you as well.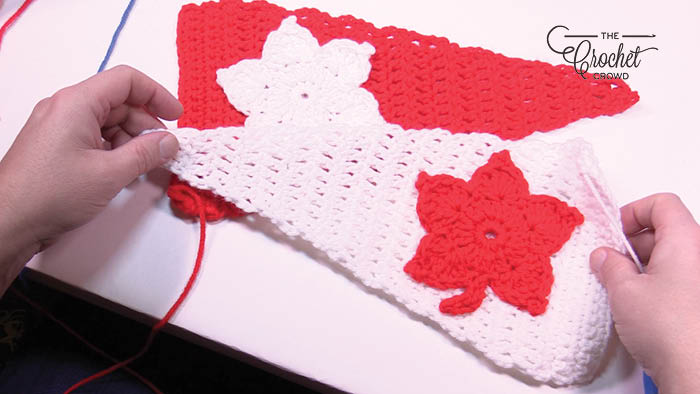 More Ideas
Tutorial
Only Available in Right Handed
More Patriotic Ideas