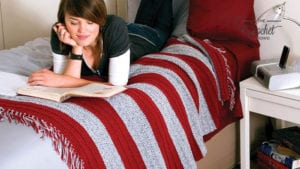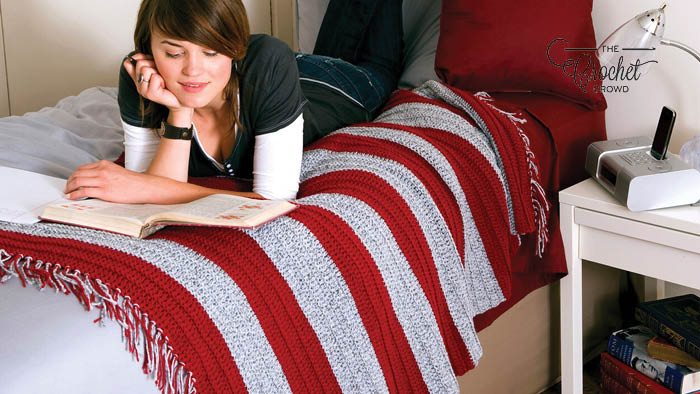 Crochet School Spirit Throw
The Crochet School Spirit Throw is designed for beginners and easy to experienced level crocheters can blaze through this probably fairly quickly.
Once you get started, you repeat row 2 until you are satisfied. There is a colouring pattern to maintain. It's basically 6 rows of each colour. It's been coloured to match possible school colours.
Using Red Heart Super Saver yarn, it's a project to consider as a gift to giving someone if they are leaving home or maybe a student wanting to fill in some creative time.
More Ideas


Tutorial
More Blanket Patterns