11 Crocheted Father's Day Ideas
11 Patterns for Your Guy on Father's Day
Father's Day is just around the corner, so why not crochet a nice gift for that special man in your life.
Anyone can be a father, but it takes someone special to be a daddy.
My own father has been gone for many year, but he was a great daddy.  I was his baby girl.  Was I spoiled?  You betcha I was, but in a good way.  He spoiled me with love.  My daddy was a very smart man and taught me so many things with a common sense approach to life.
The second man to come into my life, my dear husband.  We have been married for nearly 35 year and our only son is 28.  He was a great daddy too.  He worked hard with long hours to provide for us, but was always there when we really needed him.  He has been retired now for a while and spends a lot of time playing with the granddaughters, who lovingly call him Papa.
My third favorite man is my own son.  It was just 3 years ago this week that he became a daddy for the first time.  I could not be prouder of him!  Raising him at times was very challenging, but my heart is so happy with the man he has become.  I love watching him with his 2 beautiful girls.  He is definitely a daddy!
Crochet a Gift for a Special Man in Your Life.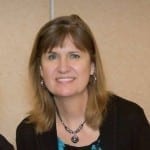 Be creative! 🙂 – Jeanne – The Crochet Crowd