21 Crochet Ice Cream Pattern Ideas
21 Crochet Ice Cream Pattern Ideas
I scream, you scream, we all scream for Ice Cream!
Seems like everyday has a special food associated with it, and I just saw on the morning news that today is National Ice Cream Day.  I need to watch my calories, so I think I will celebrate by crocheting a yummy treat instead.
When I think of crochet and ice cream in the same sentence, my mind goes immediately to one of my favorite crochet artists, Olivia Laws.  She does amazing, oversized designs that are so imaginative and colorful.  You can find her on Facebook at Olivia Laws Art.
Free Patterns – for Crochet Yumminess
Paid Patterns – but Still oh so Yummy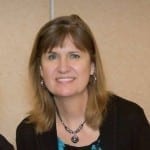 Be creative! 🙂 – Jeanne – The Crochet Crowd