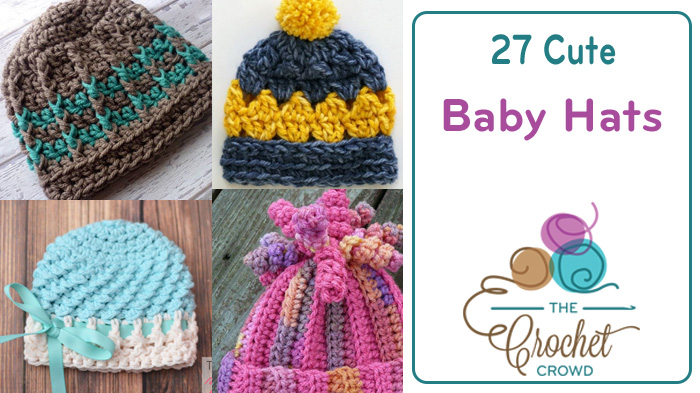 27 Cute Crochet Baby ? Hat Ideas ??❄️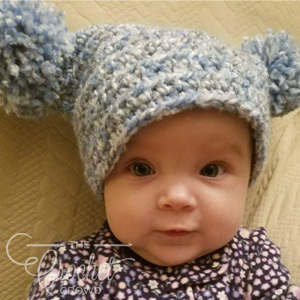 27 Cute Crochet Baby Hat Ideas
As you might know, I have a baby granddaughter that is now 4 months old.  So as a good Gigi, I was on a mission to crochet her some hats for the upcoming winter months.  I'll admit, making hats is not my favorite thing to crochet, but when I started by search for something fun and different, I was blown away by the creativity of others when it comes to baby hat crocheting!
This is my littlest one wearing #26 Jazz Stripes Hat.  I chose to crochet this one because I liked the idea of having the 2 poms poms on the top.  Just too cute, don't you agree?
Here is the collection of free patterns I found around the internet.  I hope you are as inspired as I was.  There are just so many cute ones it's hard to choose just one.
Cute Crochet Baby Hats
Visit our our Baby Hat Gallery right here on The Crochet Crowd.
Mikey has many video tutorials if you need help with your baby hat making.