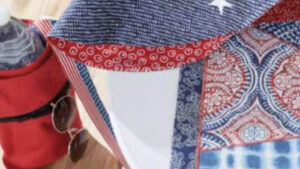 For those where sewing is part of your creative journey, there is a new round-up with 48 Free Summer Fun Patterns to experience.
There is no crochet or knit patterns in this round-up. It's just for sewers.
The projects range from totes, pillows, placemats, hats, masks, organizers, table runners and kid-oriented patterns.
Some of the projects are themed for the USA July 4th Celebrations. You may find a project to work on with others as a challenge or do a family activity together.
More Ideas

More Collections