5 Textured Designs by Jeanne
I've only started designing a couple years ago, but I have found that I truly love adding texture whenever I can.  I enjoy a pattern that is repetitive, but not so much that I get bored and want to put it down too quickly.  Adding textured stitches seem to break up a simple pattern enough to keep me entertained when I crochet.  Besides, it also seems to make the project just more cozy and interesting.
Mikey has made some amazing textured projects too and you should click over to see his Top 5 Mikey Textured Projects.


The birth of self-striping cake yarns was truly my inspiration.  I love how the colors can randomly play into each other using textured stitches and you will see that most of my designs will use these yarns.
So here is my 5 personal favorites, countdown style!
#5 – The Glacier Cowl
The Glacier Cowl was my first Caron Cake project.  Mikey and I each had one ball of the same color and challenged each other to make something with it while on our Alaska Crochet Cruise.  Mikey made a scarf and I made this cowl.  I think people enjoyed this project because it gave them a chance to try one ball of the newly released Caron Cakes to see if they enjoyed crocheting with them.  They also really like the ribbed textured of this cowl.  It's easy to wear and can be pulled up over your ears on a really cold day.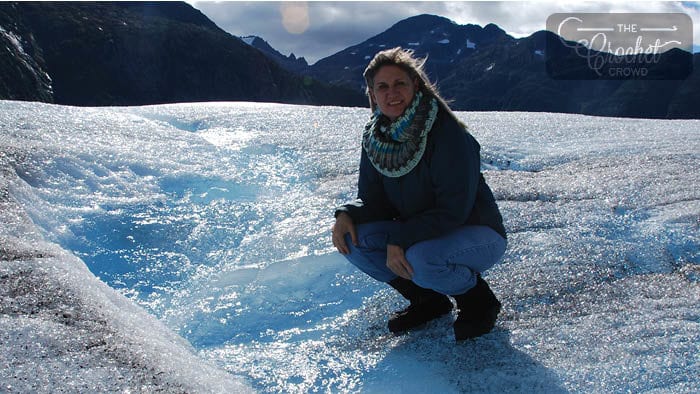 #4 – Frosted Layer Cake Shawl
I was still playing around with the Caron Cakes, when I came up with Frosted Layer Cake Shawl.  Everyone kept asking for the collar instructions, but what they didn't realize is the because of the way this is crocheted, it makes it's own natural collar by simply folding it down on itself.  Easy peasy!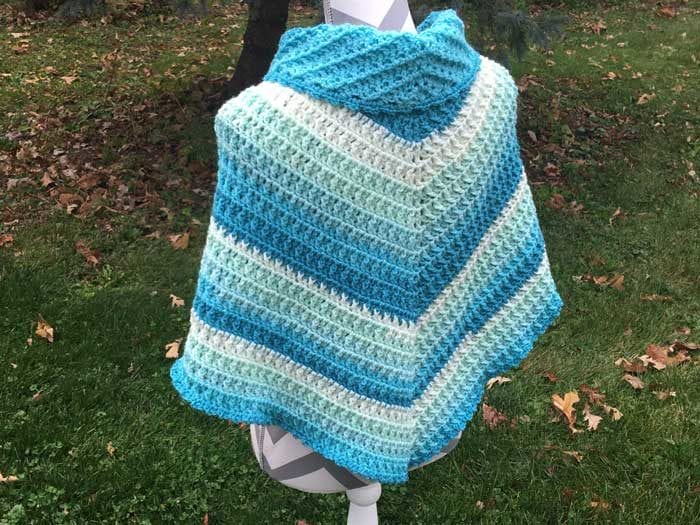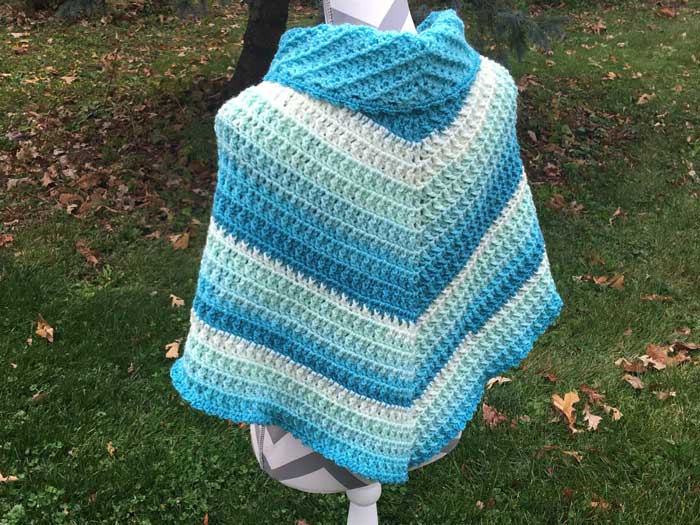 #3 – Social Textures Baby Blanket
The Social Textures Baby Blanket it special to me because I crocheted the whole thing while enjoying a vacation with friends.  This one is the one to take along with crocheting in public or with a group.  The simple texture is easy to remember and goes very quickly.  I really love making baby blankets the most.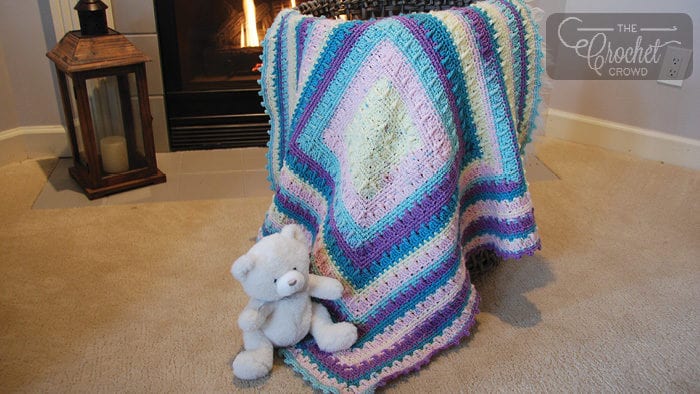 #4 – Beans & Bobbles Chevron Blanket
The Beans & Bobbles Chevron Blanket was a fun experiment in taking the Bean Stitch and figuring out how to make it work in a chevron shape.  And just about the time you are getting bored with the beans, I switch it up and add in some faux bobbles on both sides to continue the texture either side.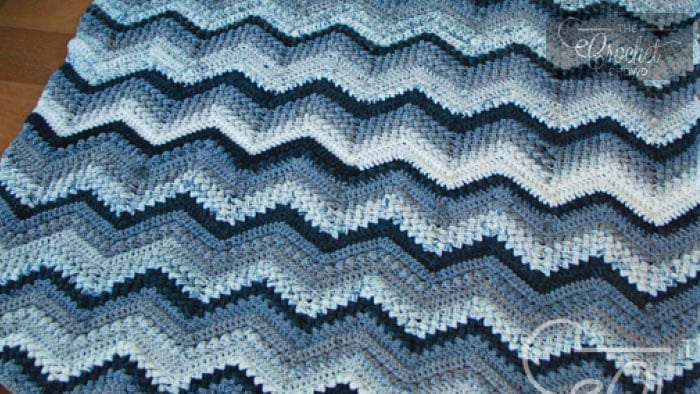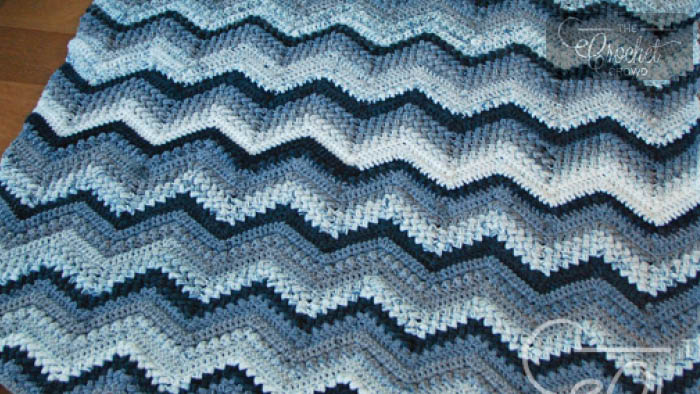 #1 – Hugs & Kisses Blanket
I'm sure you probably guessed the Hugs & Kisses Blanket would be my favorite.  I crocheted this one simply not thinking about a design, but just as a nice blanket for my new granddaughter.  I am so excited every time I see this made in so many color choices.  Because of the wonderful encouragement I received from our TCC Stitch Social Group, I created 12 other projects using the same texture.  Starshine is really a tie for my #1 favorite as that was the most challenging design so far.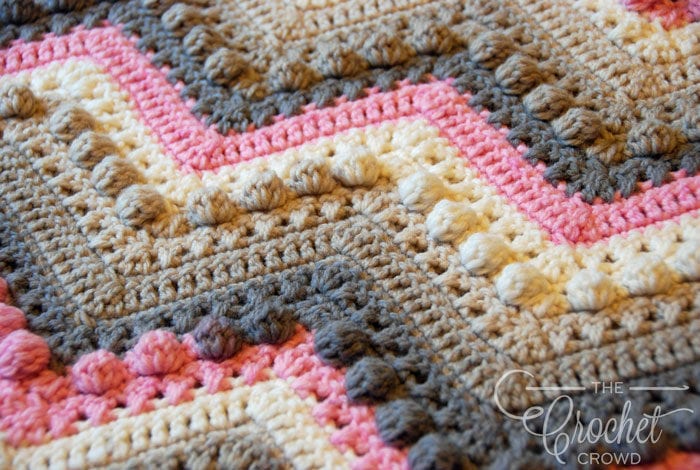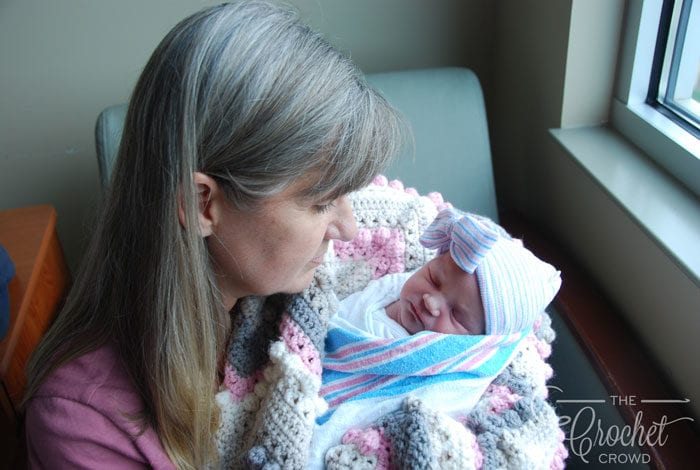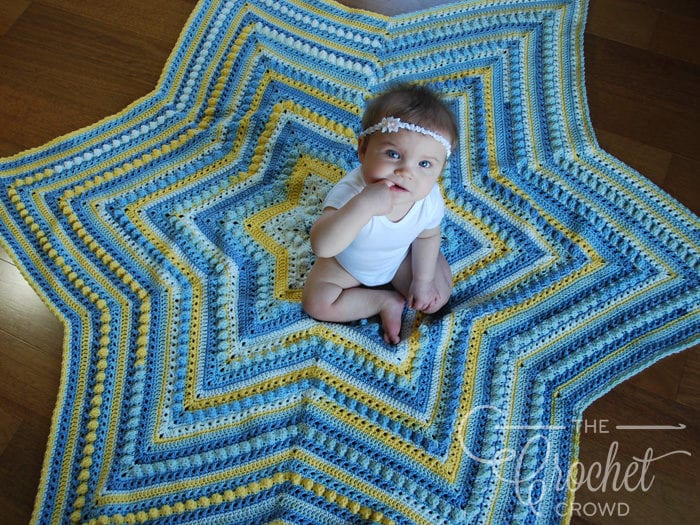 More Bonus Ideas