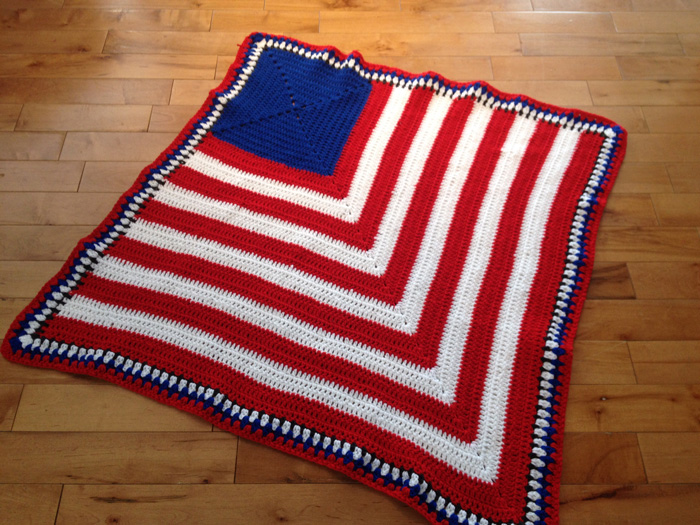 American Squares: World's Largest Stocking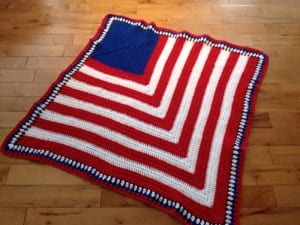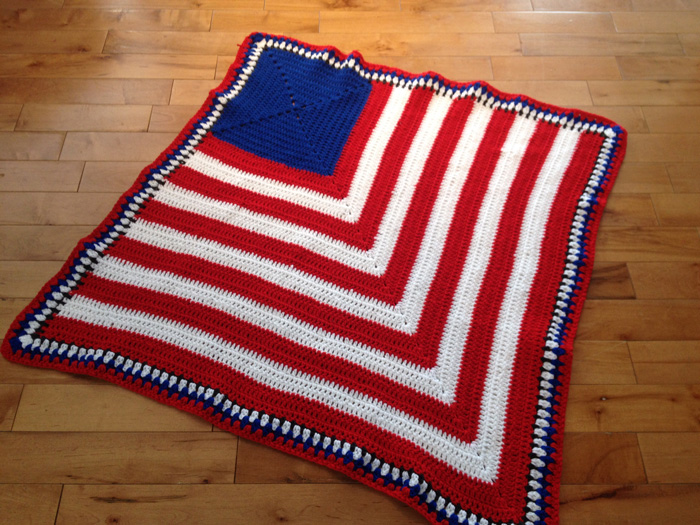 Create Your Own 36″ Square
Yarnspirations.com is presenting the World's Largest Christmas Stocking at the end of 2015.
Why Should You Get Involved?
Yarn
Caron United Yarn has been produced with this project in mind.
The yarn line has 17 colours and is available in large retailers such as Michaels Stores.
If you cannot find this yarn near you, you can order it directly online at Yarnspirations.com.
15 Cents of every ball purchased goes directly to purchasing scholarships for the Children of Fallen Patriots® Foundation.
Charity
You can crochet or knit as many squares as you want.
At the end of the world's largest stocking, the stocking will be dismantled and the squares will be given out to those in need.
You are helping others with your act of compassion.
The Stocking
The stocking is anticipated to be recorded in the World's Guinness World Records.
Be part of history by participating.
They need about 3,000 – 4,000 squares to make this happen.
Your square can be unique and in any colour design that suits you. Choose something that means something to you or your family.
The purpose of the stocking is to raise awareness of children in need recognized by the Children of Fallen Patriots® Foundation.
Squares 36″
Your square must be 36″ x 36″ Square.
The design is up to you but Yarnspirations does have some designs to consider.
Yarnspirations.com is asking you use the Caron United Yarn so that the yarn purchases build the Scholarship Funds.
Be mindful that your square will be used afterwards and given to someone in need. Be creative but also think about the person who will own your square afters.
These squares make the ideal baby blanket.
Social Media
When you are completed your square. Snap a photo of it and share it on Facebook, Instagram or even Twitter.
Use the hashtag of #worldsbiggeststocking.
Your hashtag photo will then be seen by everyone participating in this program.
Sending Your Squares to Yarnspirations
Yarnspirations has two locations for accepting squares. There is a Canadian and USA address. Choose an address that is closest to you. How to get involved below to get these details.
They are hoping to have all squares mailed to them by the middle to end of the summer. It will take months to sew the football field size Christmas stocking together.
Massive uneveiling is at the end of the year in 2015 an/or beginning of 2016.
Mikey's Video Showing His Square
Yarnspirations Video To Tell Your More
How to Get Involved