Reading Time:
2
minutes
Animal Rescue Australia
The Animal Rescue Collective Craft Guild is pulling together crafters from around the world to get involved to be the difference. Currently at 22,000 members on Facebook. The dedicated group is about pulling together information that is confirmed and meets the needs of the animals needing our help.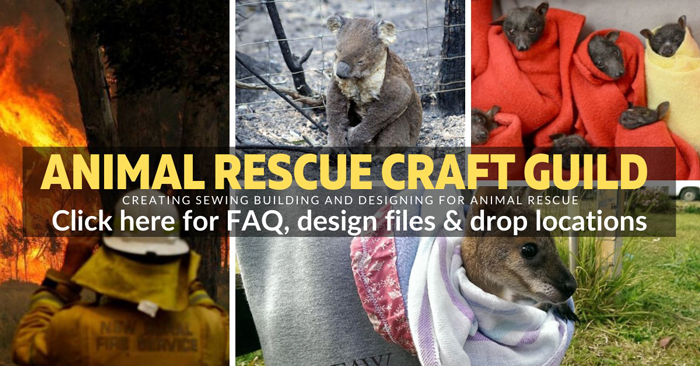 There is a lot of information and the group has it organized. If you feel a calling to participate, please join this group and surf through to find resources. There are also drop locations where items will be sent in bulk.
Please follow the guidelines of what patterns to use and most importantly, what yarns to be using. The type of yarns is extremely important for the animals. Whether it is wild or domestic. 
Please note that we are not affiliated with this group or its policies. Any information we have is on this group already. Please inquire within this particular group if you have any questions as they know the answers the best.
Financial and Human Support

The Red Cross is delivering aid and comfort for the Australian Bushfires as more than just animals have lost their homes. Providing evacuations, food, water and shelter. You can Donate to Red Cross.
You may know of other organizations where support is offered. Please leave a comment at the bottom of this blog with information if you wish. Please provide a link to their websites if you are recommending another organization. No donation too small.