When Even Crochet Doesn't Help
Are you someone who loves Spring?  Do you look forward to April after a long winter?  Is spring cleaning a fresh start for you?  Well, I would answer no to all of the above.
For me, spring is dreary, rainy and just plain depressing.  I am normally pretty upbeat and happy, but when the calendar flips to April, I wish I could just sleep the month away.  Things that normally wouldn't bother me much, can give me that melt-down effect this time of year.  Yesterday, an upsetting email and then later a co-worker that broke a confidence had me completely into a dark place mentally.  I know… silly, right?
So even though April makes me feel a bit weepy, I keep telling myself that I am very lucky to be who I am and that is thanks to a great family.  No, we were not perfect, but things were pretty good.
My mom is the person who always inspired my creative side.  She taught me crochet when I was very young, maybe 7 or 8 years old.  She also taught me to sew and enjoy many other crafts.  When I was in 6th grade, I started to draw and did as many art classes as the curriculum would allow throughout high school.  Sometimes I would get a note from my art teacher to ditch my history class to stay in the art room even longer.  I even went to photography camp!
When mom retired, she took up making handmade Raggedy Ann and Andy doll sets.  She did this for about 10 years, probably making a couple hundred a year.  These dolls were better than any store bought dolls.  I'm not sure how well she profited, but I know she just really loved making them.  I would go to her house and they would be lined up all pretty on shelf just waiting for the next craft fair.
Both of my parents passed away in April.  My dad in 2004 and my mom just 2 years later in 2006.  We were a very close family. They were both 80 and had celebrated 50 years of marriage.  They set a good example for me and I think they were proud of the person that I became.  I was able to hold each of them in my arms when they left.  Those are special memories that I feel blessed to be able to hold onto.  Even though I was the baby of the family, somehow I was always the strong one that had to hold everyone else together.
Back to the dolls.  My mom had 2 grandchildren who she loved deeply, but she never got to see them grown and married, nor the beautiful great-grandchildren that they gave her.  Recently I came across the last 3 sets of these precious handmade dolls.  Two of the sets, my own grandchildren love playing with them when they come over to my house.  The very last set I'm packing up this weekend to send to my grand-niece for her first birthday, with a note to explain how much love went into the making of these dolls by her great-grandmother.  Someday I will share stories with all the girls, but for today… this feels like a little piece of my heart going along in the box…. and the last tangible piece of mom.
So, can crocheting help with the emptiness that I feel inside my heart today?  I am not sure…. so far, not really.  I have started 6 new projects in the past 5 days.  I can't seem to focus.  Maybe I just need a completely mindless project… or maybe something so involved I don't have room for any other distracting thoughts.  Normally crocheting is a great therapy for me.  I hide behind my yarn and let troubles roll thru one ear and out the other.  la la la la…
I guess instead, I'll just go clean the stove.  ~ Jeanne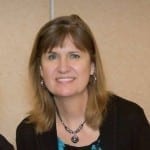 Be creative! 🙂 – Jeanne – The Crochet Crowd