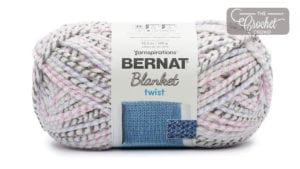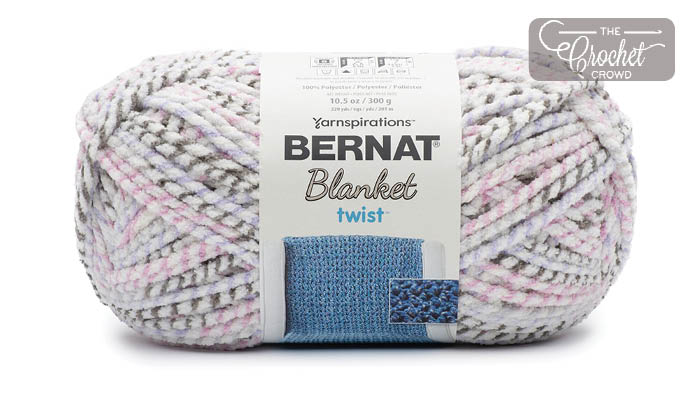 Bernat Blanket Twist Yarn
Bernat Blanket Twists yarn is the latest addition to the Bernat family of yarns at Yarnspirations. Its unique colour palette with two strands of different colours twisted together makes for really interesting looking projects.
The colours look organized on the ball but once you knit or crochet with this yarn, they blended together in a unique way. Great for hiding things like pet hair or general use blankets. This line has 8 unique shades to choose from.
Patterns with this yarn will come out in the future but it is the regular level of Bernat Blanket Yarn. So you can substitute this yarn easily.
More Ideas
Example of Twist Yarn Project
The blue shown in this example is a twisted Bernat Blanket. It's the Crochet Mystery Blanket.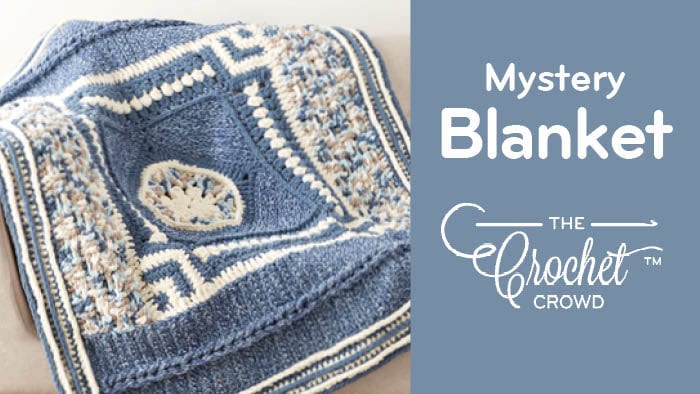 More Bernat Blanket Ideas