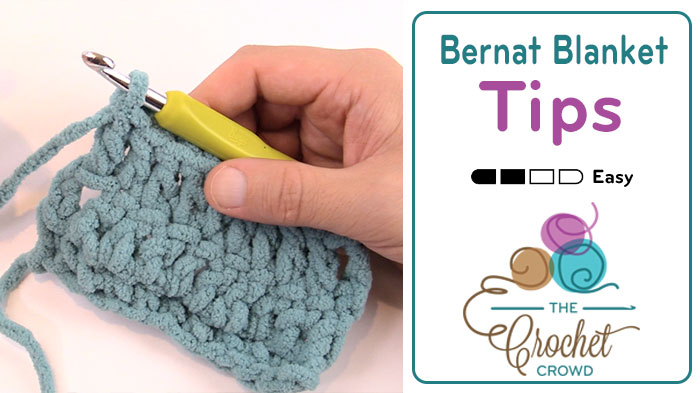 Bernat Blanket Yarn Tips and Tricks + Tutorial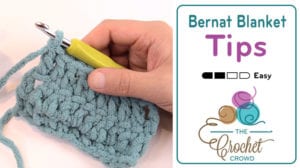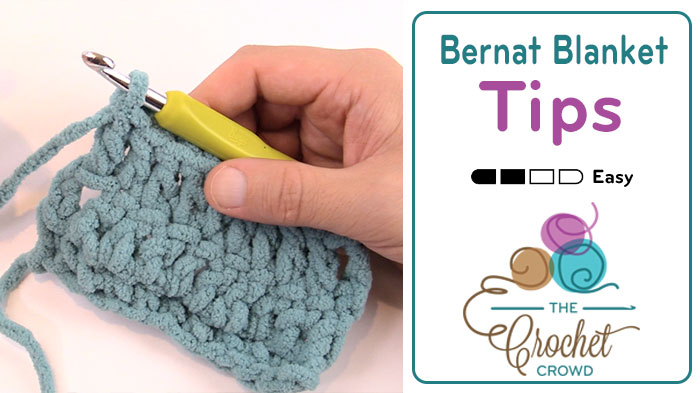 Bernat Blanket Yarn Tips and Tricks
Bernat Blanket Yarn is heavily trending right now and it's big and bulky and makes for very quick projects. Generally using an 8 mm or size L Crochet Hook, this yarn goes quickly through the hook and into the project.
If you are like me, where you are on a budget, with this particular yarn, every inch counts.
Generally speaking, people prefer not to change yarn strands in the middle of a row or round in crochet. This may not be you but some people like to frog back to the start of the row or round and change their yarn there so it's not in the middle of the project. When you do that, you end up with wasted yarn in a very small yarn ball that probably will end up in your long lost small ball bin pile.
Instead, this yarn surprisingly lends itself well to changing yarn strands in midway points. The sample you see in the photograph has the yarn changing from one strand to another close to where my thumb is and you cannot even see it's there.
In the tutorial provided, I have demonstrated the following techniques:
Changing from one ball of yarn to another midway through without wasting yarn when it's the same colour.
Changing colours at the end of the row the way the standard patterns tell you.
Changing Colours at the end of the row and showing you the way I prefer but isn't technically accurate to standards.
Changing Colours midway through a line to show you where to change the colours.
How to Hide Your Yarn Ends in with a Darning Needle.
Each section shows how to hide the yarn as you go.
Tutorial