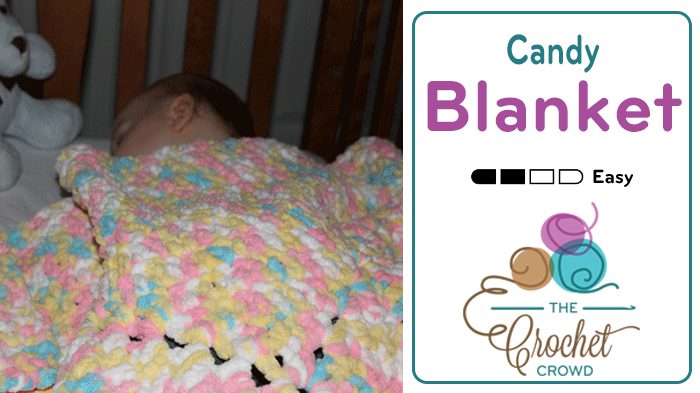 Crochet Candy Afghan Pattern + Tutorial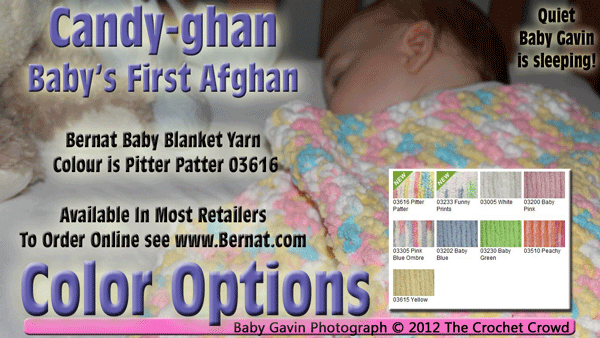 Candy Afghan
Another favorite yarn by new mothers is Bernat Baby Blanket Yarn. Very thick to the touch and projects whip up so quickly. It's called Candy-ghan due to the colours reminding Mikey of Candy Floss. There are a lot of different colours to choose within this yarn line.
Mikey has whipped up a video tutorial for this project as well. When completed, this afghan will be about 32″ square.Square Afghan will measure approximately 32″ square using 2 balls of 300 G or 10.5 OZ yarn balls. Use more balls if desired to be bigger. This is a super fast project and a 32″ square afghan will take about 3 hours to complete. It's approximately 1.5 hours per ball.Yarn is Bernat Baby Blanket Yarn. Pattern and tutorial is done using Pitter Patter colour.
Download this free pattern called the Candy Afghan.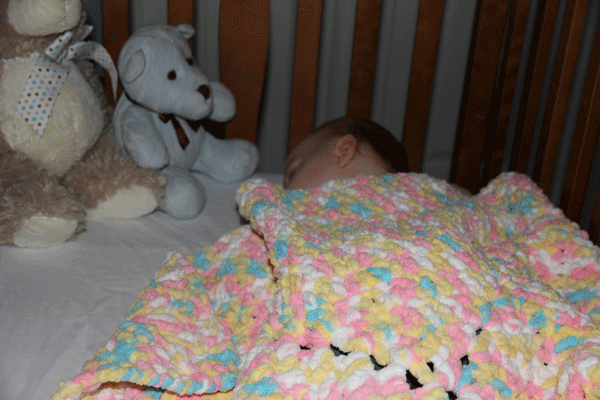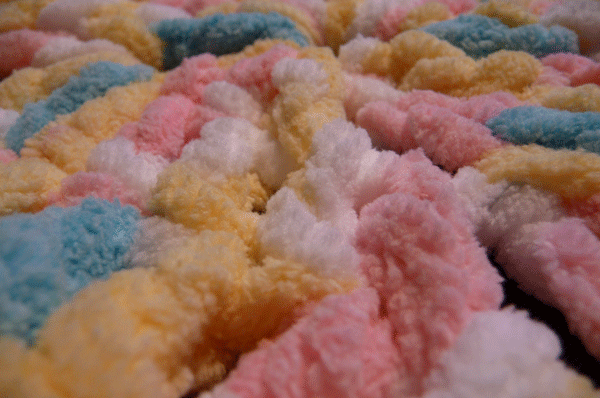 by Michael Sellick – The Crochet Crowd
©2012 The Crochet Crowd