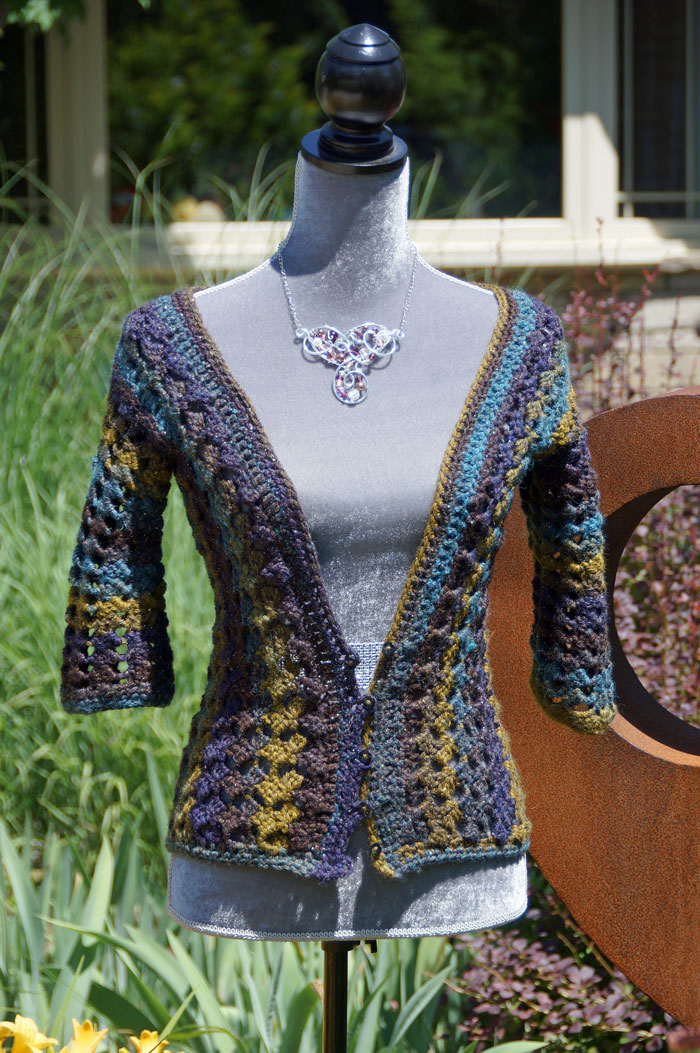 Crochet Lacy Cardigan Pattern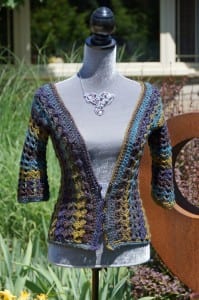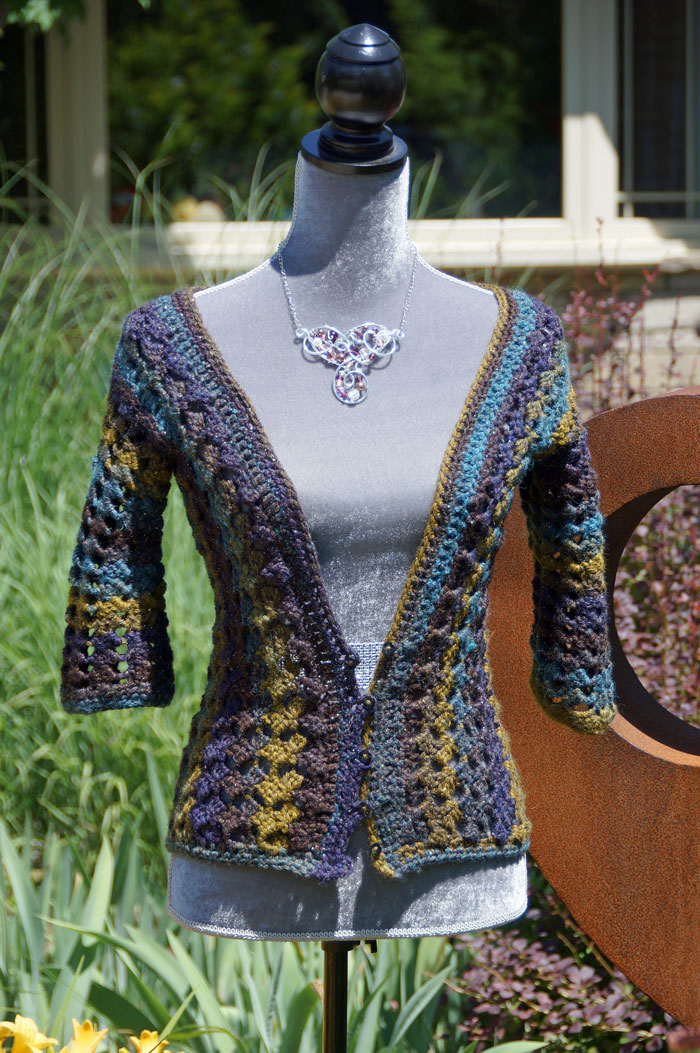 Crochet Lacy Cardigan
This incredible complexing 'looking' cardigan is much easier than you may realize. This is one of those projects where jumping to conclusions on it being too complex would stop you from enjoying an easy pattern.
Colleen, our crochet assistant, crocheted this sample for us. When I met Colleen 4 years ago. She was unable to read a pattern and could only do a granny square afghan. Since then, with our help to encourage her, she is able to read instructions and follow along. Colleen has been making more and more items that are meant for the human body. Meaning, easy dresses for show purposes but not always practical for everyday living.
Without a word of a lie, she presented this to us as Diva Dan gave her the mission to try this sweater without our help to decipher the pattern. I cannot express to you how proud she was of herself. She has realized that patterns don't need to be complex if you break it down to doable steps. We asked her to produce this sweater for our mannequin size but this pattern comes in many different sizes such as the following:
Small
Medium
Large
Extra Large
2 Extra Large
Colleen was telling me that this project is doable to teach in a video tutorial. So the question I have for you… would like you like me to consider doing a tutorial on this cardigan? Leave me your comments in the bottom of this article for me to find and review.
In the meantime, if you would like to try this pattern. The pattern is simply called the Lacy Cardigan. Enjoy this pattern as I think many of you could totally rock this pattern.
More Views of this Stunning Cardigan