What To Do With Caron Tea Cakes Yarn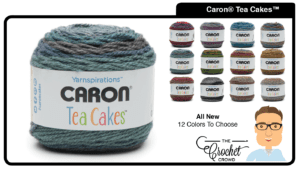 What To Do With Caron Tea Cakes Yarn
I just adore the Caron Tea Cakes being a Super Bulky (6) Weight. In working on tutorials in advance before store launch, I cannot love this yarn enough! It's a pleasure to glide through your hands into the most perfect project ever!
The dark hues and complimentary colours inside the ball are just exquisite!
Whatever you make with this yarn, I bet you may love it just as much as I do! It's terrific!
Video Preview
Gallery