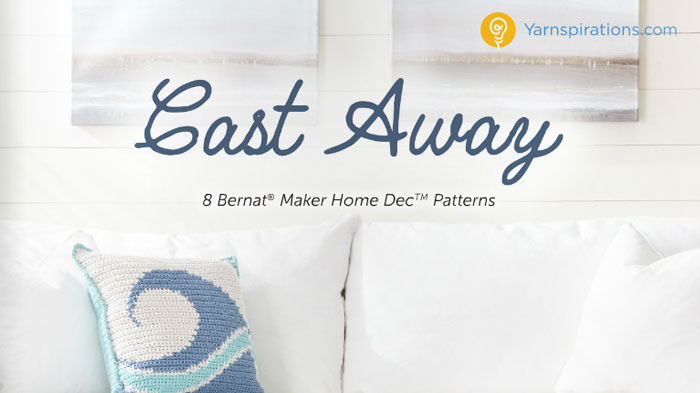 Cast Away Free eBook for Knitters and Crocheters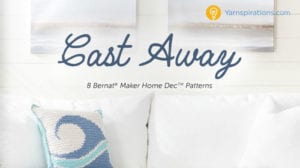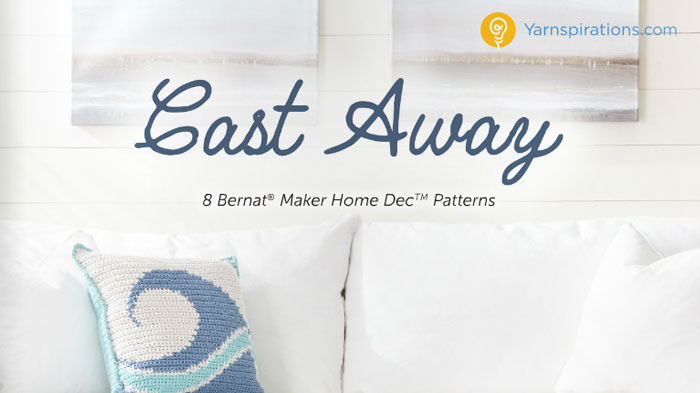 Cast Away eBook
I can practically feel the ocean breeze, the sand squishing up between my toes!  I love the beach theme as it always brings a sense of adventure and the salty smell of water.  The subtle look of sand with the Ripples in the Sand Crochet Afghan and the Welcome Home Rug gives you the look without the sand! The only thing you will want to sweep up is the patterns in this well put together free eBook. Oh, did I forget to say the eBook is free! I know, right!
The nesting bowls can really be used anywhere in your home, in the beach inspired bathroom to a beach inspired living space.  Great to use as a display for those shells, and other found treasures from your last trip. 
Ah, am I dreaming, I can store my yarn balls in there neatly! My husband gets all jittery when I leave my balls lying around, this is a great idea. I don't technically have to put away my yarn. I can toss it in the nesting bowls and voila, problem solved!
The Wheel Spoke Pouf and the Ocean Wave pillow make a stunning statement with a come to me "lets get comfy". 

Overall, I loved this lookbook, it gave me a sense of longing for a vacation but trying to have it here with a stay-cation here at home. It made me feel the soft colors of sand in my mind, the sight of waves and the beautiful colors of sea glass danced in my head. I am day dreaming again. Ah, I'm from Kansas, I don't get to see the ocean a lot. I can just carry my imagination away with this book and recreate a touch the ocean right here at home.
See the preview video to get an overall look of what the book is about. All of the patterns are free inside. Just get click happy and get the patterns you want. Mikey also filmed a tutorial for the Ripples in the Sand Afghan to give you a helping hand!
Well, I better go. I'm just going to lay back on my beach towel and put on my sunglasses. In other words, I am going to plop myself in my sofa and start hooking and let the stitches carry me away.
See the free eBook, it's called Cast Away by Yarnspirations.
Video Preview of the Cast Away eBook
Video Tutorial
I currently have one tutorial completed that appears in this eBook. See the Ripples in the Sand Afghan. It's fabulous.