Reading Time:
3
minutes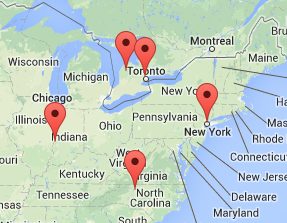 Need Help Locating A Group or Charity?
We are trying to locate organizations that accept crochet donations on an ongoing basis. In trying to participate with charities, we also recognize that not everyone wants to ship their finished goods across the country. There may be locations and charities within reach that may be very close to your own communities.
Fastest Way to Find Groups In Your Area
In our search engine on this page. Enter the state or province and also enter the word charity besides the state or province. The search engine is located on the top menu and side right rail above the first ad.
For example: 
If you are looking in Florida. Enter the word Florida and the next new word is charity. Push search and the latest information pertaining to the charities or groups in that state will show. If results kick back with no results, it means we have nothing for the state on file. We have over 230 groups and charities listed on this website.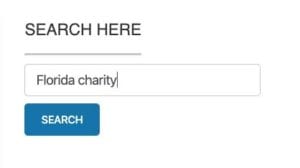 We have been collecting information since 2014. Some results may be out of date and the group or charity may no longer exist. 
Charities
Charities must be accepting crochet based donations on an ongoing basis. Charities or organizations that are only looking for cash will not be listed.
Live Crochet Groups
We will require the name of the group. A complete address where the group meets to be located on the map. Email address and/or contact information for the group. Short write up about the group. General Group Get Together Times, examples maybe Tuesdays or every other Monday. Or Weekly from September to April.
With any of the listings, it is the responsibility of the person donating items to do their own research about the charities. The crochet groups must be live in-person attending events only. We are not responsible for groups that may have fees associated with membership. At this time there are no plans to list crafting shows or events that are only a few days each year.
Please Note – Free Yarn Requests
I am asked often for free yarn. Though I am granted some yarn to make projects and videos, I am not given excessive quantities. Most of the yarn I am given has a plan or project attached to it where I am accountable for the yarn. For personal use projects, I am like everyone else where I pay for my own yarn.
I have no influence with any yarn company or organization to distribute free yarn. You are welcome to email the manufacturers' request for free yarn.
How to Be Listed
If you would like to be considered for listing, send me details to [email protected]

Send me the name of your Charity or Group
Write up a Bio that will be pasted and copied to the article. It's up to you write the bio.
Provide us with a website address telling us about your group. It can be a Facebook Group or page.
A photo may be included but not required.
We need to share how people can contact you. Whether it's through your website or group page.
PS, we won't list a group or organization that doesn't provide Stitchers with a way to contact someone. It can be email, website or phone number.