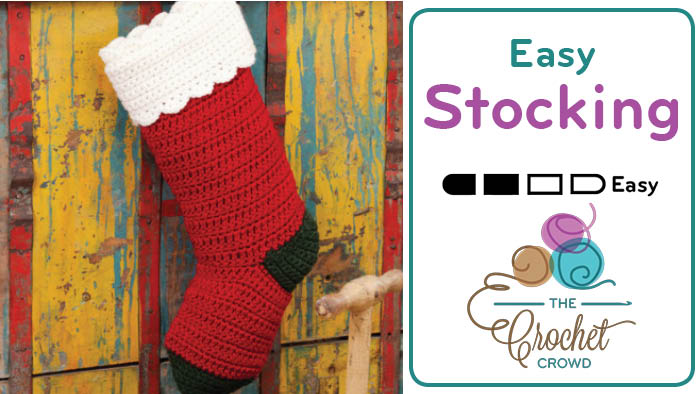 Quick Crochet Christmas Stocking + Tutorial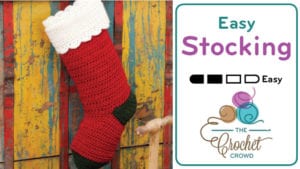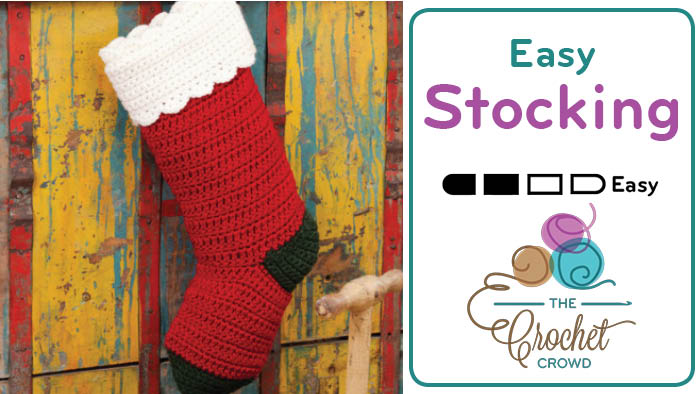 Christmas Stocking
No Fooling! The Quick & Easy Christmas Stocking is just as it's promised. It is truly quick and easy!
I substituted my yarn for Red Heart Boutique Midnight as it has more of a rustic look with sparkle incorporated into the yarn. You can make the colours of this stocking to match your own personality.
In this tutorial, I gave suggestions on how you can change up your stitches and still have success, from the top of the stocking to the start of the heel is open to free choice I think. You need to go about 10″. This stocking is not worked in rounds but back and forth in rows. So as long as your stitch counts are correct with keeping the same number going across, you can play with different stitches to get to the 10″ length you need!
Want to try this stocking, get the free written pattern. It's called Quick & Easy Stocking.
Video Tutorial (Right & Left)