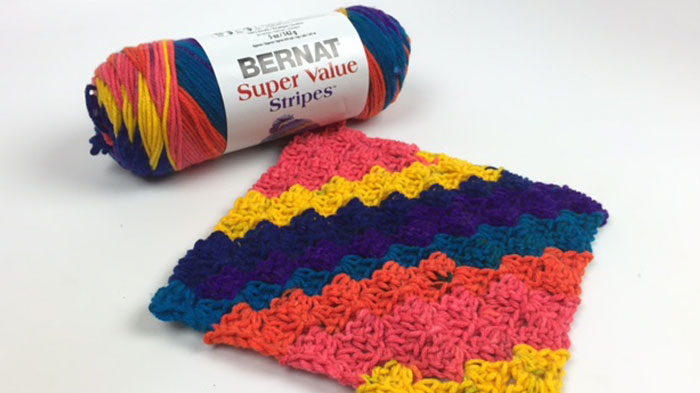 Colourful Stripes without Cut Strings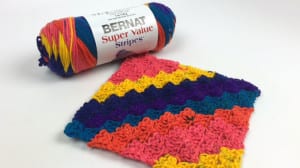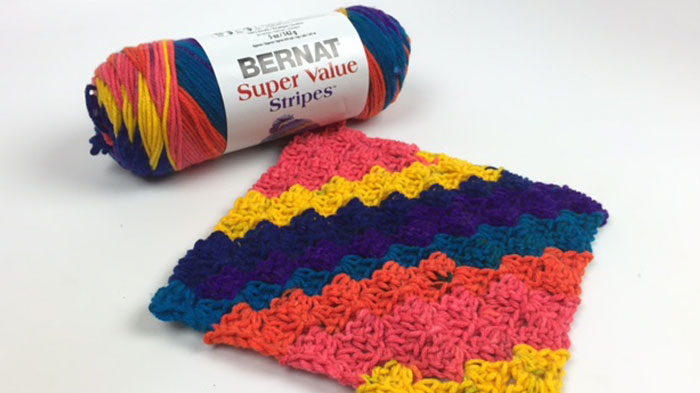 Introducing Bernat Stripes
Did you know that Yarnspirations came out with a new yarn called Bernat Super Value Stripes?
Originally, I didn't know to make of this yarn. Immediately what jumped into my head is that the colours are transitioning on it's own with their own colour stories. There is no cut strings to achieve a striped look.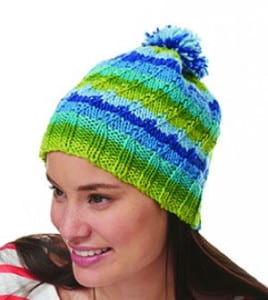 There are 8 different colour options with this yarn. I have attached a knitted hat to show you what the yarn looks like once it's done up. I find the colours within the yarn balls compliment each other nicely.
Pattern Details
This yarn is so new, there's only 1 crochet sample, 1 Tunisian and 2 knitted free patterns at this time.
Pattern Details
Pattern: 4 Free Patterns
Status: Free
Notes: Knit, Tunisian and Crochet Patterns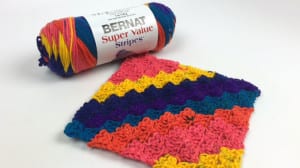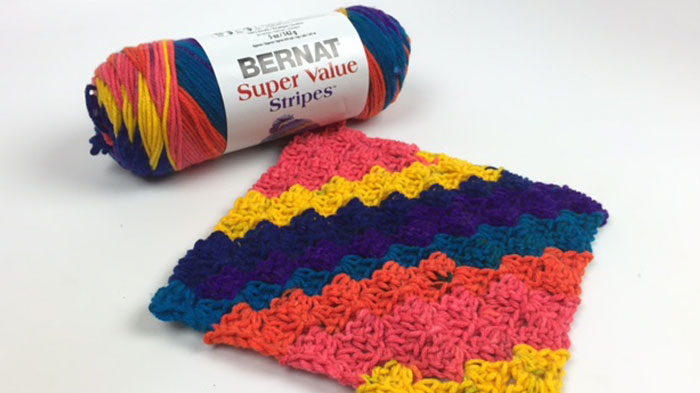 While visiting the Spinrite Factory Outlet, I asked if any other examples have been done. One of the girls in the store had crocheted up a Corner to Corner Square with this yarn. Their square was bigger than my example that immediately crocheted when I got home.
You can see, the colour stays the same a lengthy period before changing. In the corner to corner square that they had completed, I was so surprised how appealing it was. It had a scrap-ghan appearance and random look that I so love. Best yet, there are no cut strings.
The Bernat Super Value Stripes are in 5 oz, 142 g balls. It got me thinking more about Corner to Corner concepts in creating really fun looking afghans.
For example, the Tumbling Blocks Afghan, which is corner to corner, could be done using this yarn.
Pattern Details
If you were to substitute the Bernat L'il Tots for this Bernat Super Value Stripes for this project, you would just need 3 balls of the Super Value Stripes.
The striping of the colours will fall into place whenever they change over creating a unique and an amazing looking afghan.
Video Tutorial