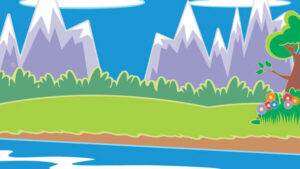 Wildlife and humane treatment of animals that trust in our care are important to Daniel and me. Bring back the bats initiative.
We came to Nova Scotia with the hopes to sync our lives in with the slower maritime swing of life. Boy, oh boy, has it been a great decision.
Our property is 5 acres that were once a cow pasture. With a house build and a lot of field-like environment nestled in between two creeks and woodlands. It's really a sanctuary environment. Since moving here, Daniel has planted over 1,000 trees and bushes throughout the grounds. Many from plug trays and some grown and already established.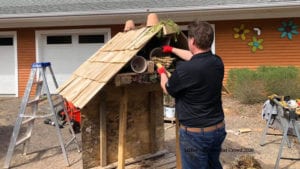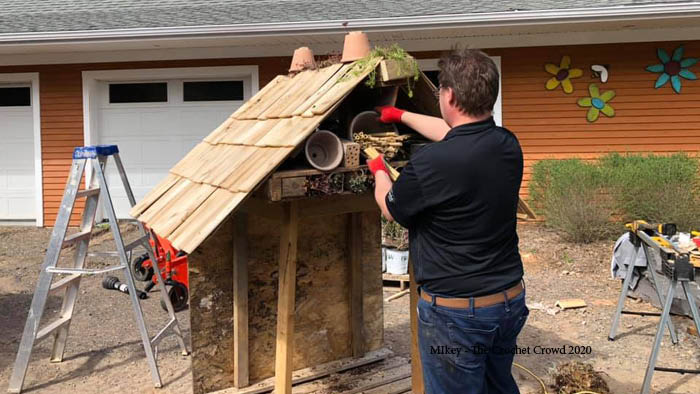 I built Daniel an insect hotel last spring that has been resting quietly in the butterfly meadow that Daniel has made. Its intention was to ensure the bugs are here to pollinate and give a life cycle for those who feed off of bugs. It gave a resting and hibernation space safe for the winter.
The first year, we didn't see many birds and with the planting beginning, we have seen an uptick in the bird species from several varieties of woodpeckers, flickers, chickadees, cardinals and blue jays. We also have owls here but are really difficult to spot as they blend so well with the background!
No, I'm not starting a woodworking section of our site. I'm just sharing a passion we have outside of the yarn arts. We aren't the only thing living on the planet and we don't take for granted our footprints and try to ensure our living space also includes providing a natural habitat if we can.
---
Bat Population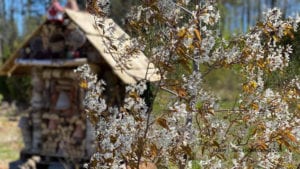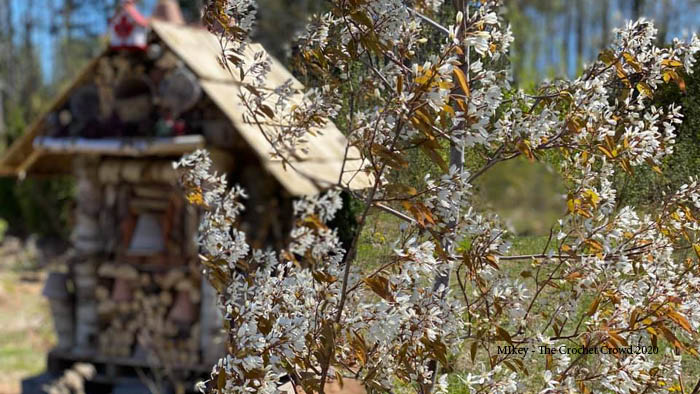 Like many other species such as bees, the Little Brown Bat has nearly been wiped out. Unfortunately, White-nose syndrome has threatened the species as well as two other cousins of the bat. Since this disaster, nearly 7 million bats have died and what a tragedy when they are so useful to keep down the bug population that is a nuisance. Since moving to Nova Scotia, we've not seen any bats at all, but are reportedly here.
Recently, we ran into a local program at the local farmer's market, called the Bat Box Project. Their goal is to encourage us to set up a shelter for bats. Bats can eat up to 4,000 mosquitoes a night. They assist in pollination and really are essential creatures we need. It's a win-win.

In asking about the White-nose Syndrome, they were saying the syndrome of disease is in the bat caves but a new shelter won't have it. So we are giving a safe place to stay. I thought some of you would like to have plans for a bat house like I did. It's a great free resource.
---
Build Your Own Bat House
There is access to free woodworking plans to build a bat house. You can also click the picture to get a clear download.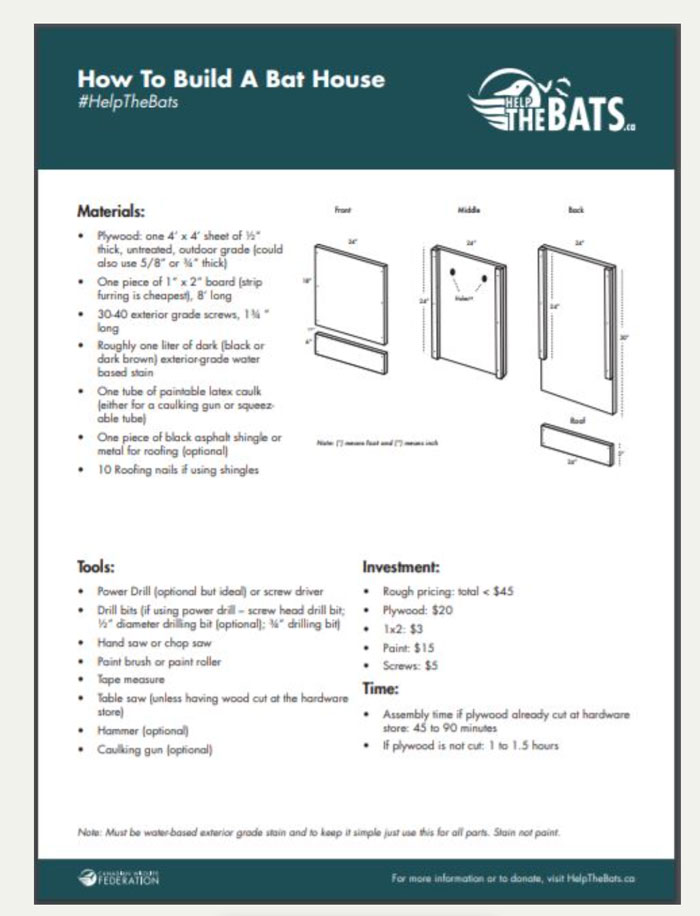 More Ideas
More Collections