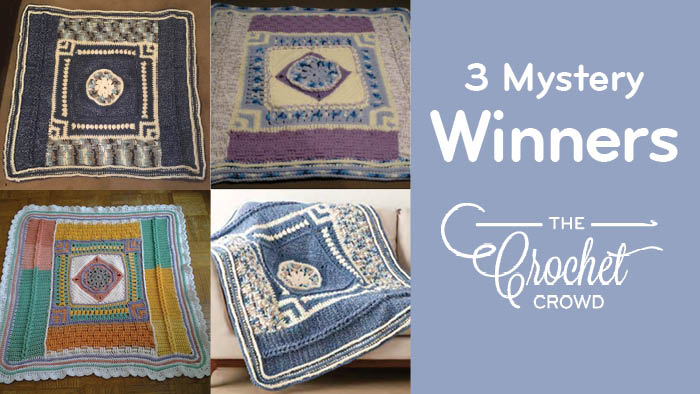 Crochet 3 Mystery Bernat Blanket Stitch Along Mystery Winners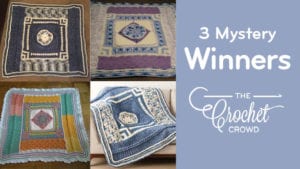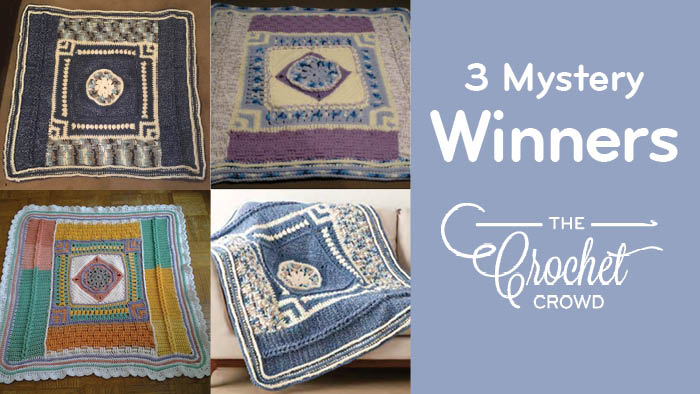 Mystery Bernat Blanket Stitch Along Mystery Winners
The random selections for the Bernat Blanket Stitch Along has been run and awarded to 3 Lucky Winners. The Bernat Blanket Stitch Along was over a 6 week period where crocheters were unaware of the project in advance and crocheted as they went. There was a 6 week buffer time included after the mystery was completed so crocheters could finish.
Here is the pattern that crocheters followed. The original sample is provided in the gallery below.
The random winners selected will receive the same amount of Bernat Blanket Yarn to make an additional blanket or they can use the yarn for something else.
There were 409 entries which were truly outstanding. You can view all of the submissions here. You can see crocheters had different colour ideas and some even substituted their yarns. There was a miniature version with thread yarn done that was truly amazing. However, this was a random draw to be fair to all entries. We try not saying the best because each of us are artists and have our own colouring ideas. The pattern was the same for everyone, so colouring is based on personal preference and what crocheters had access to.
Winners are as follows, in no particular order:
Kimmie from British Columbia, Canada
Rose from Tennessee USA
Christine from Missouri USA
You each will be getting a fabulous box of yarn loaded with Bernat Blanket in the mail in the next month.