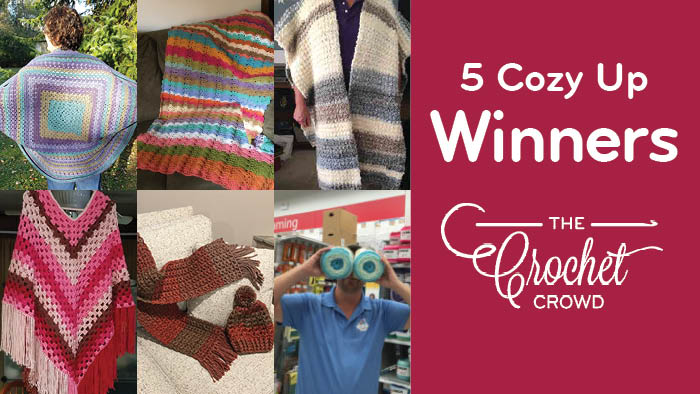 Crochet 5 Winners Cozy Up Challenge for Caron Cakes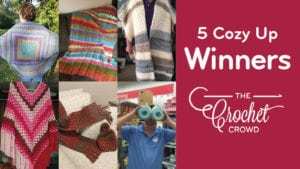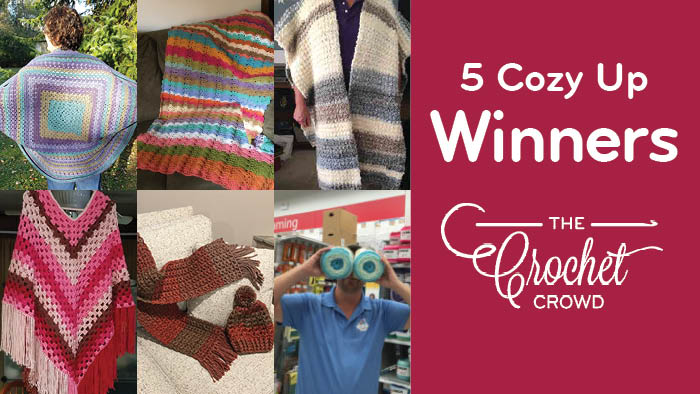 Crochet 5 Winners Cozy Up Challenge
In the middle of October to end of November 2017, there was the Cozy Up Challenge where 5 projects were pre-selected to do. Crocheters if they were interested could do one of these 5 projects and submit a picture of their finished projects. To some, they may have already made them already and just had to snap a photo.
There were many entries in each of the 5 categories. You can see all of the entries here.
Each of these winners are getting a box of yarn that matches the project. So whatever project they decided to do, we are going to send the equivalent amount in Caron Cakes to these winners! So they are getting a fabulous early Christmas Gift.
The winners are as follows:
Winter Set – Anna from KY
Cool Poncho – Anna May from PA
Ocean Waves Afghan – Jan from OH
Ruana – Nancy from IA
Shrug – Tracey from WI
Over the next month, you should receive your complimentary box of yarn.
Thank you to everyone who participated. The colour options vary between the projects and turned out really amazing. Congrats to all!
Gallery of Winners