Reading Time:
2
minutes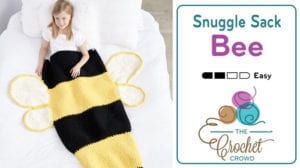 Crochet Bumble Bee Snuggle Sack
Get 'Busssss-y' with this new Bumble Bee Snuggle Sack by Yarnspirations. Of all of the snuggle sacks, this one took me by surprise in the pattern due to the minor shaping that you can easily over look in the picture.
I have provided a larger picture below for you to examine. Look where the colours of black and yellow change. It's not your eyes, the project sucks inward and then back out as the new colour comes on. So there's an indent in the project at each colour change. I completely missed that until I read the pattern.
Over all, I found this pattern to be really easy for the cocoon shape. It's one of the largest sleep sacks in the collection. The wings have a diagram included by the designer for both of the sizes. They require you to watch the pattern closely as you work your way around them. The wings are like tear drop shapes positioned in a way to make them look either right or left. There is not different versions for both left or right. It's how you attach them.
In the tutorial provided, I had to use black yarn and I know it's difficult, if not impossible, to see. Sorry about that. in order to keep true to the pattern, it's what I used. Darker colours in tutorial format are hard to use. Follow my instructions even thought you cannot necessarily see what is going on to examine each stitch. Once we jump to yellow, you will be able to see a lot more.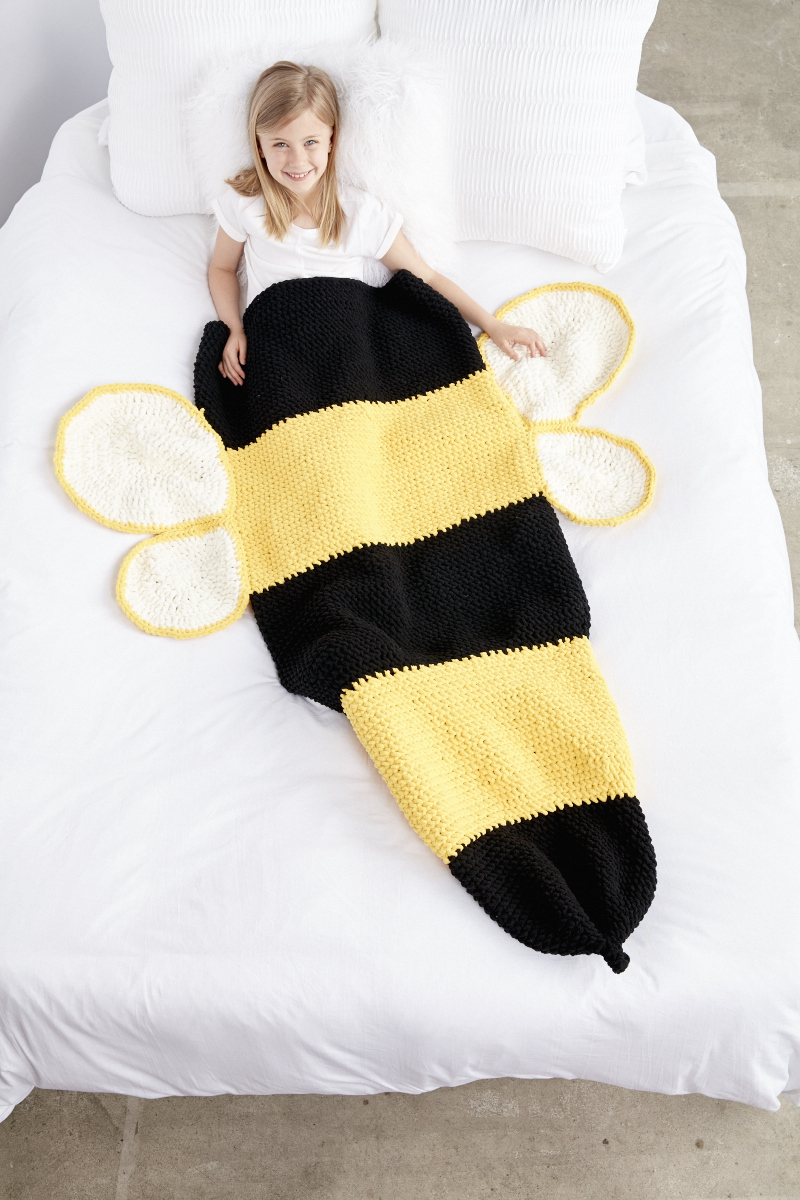 Tutorial Trailer Teaser
Final Comments
While the cocoon area is simple, the wings require you to have patience. Watch your stitch counts and follow the crochet diagram key or words, or even my tutorial to help you achieve success.
Video Tutorial