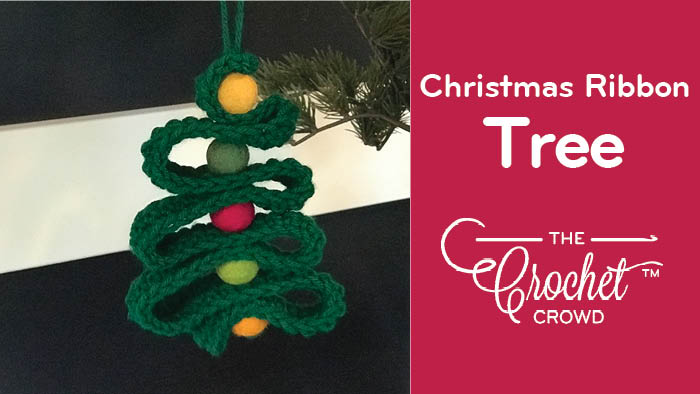 Crochet Christmas Ribbon Tree with Felted Balls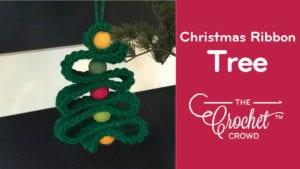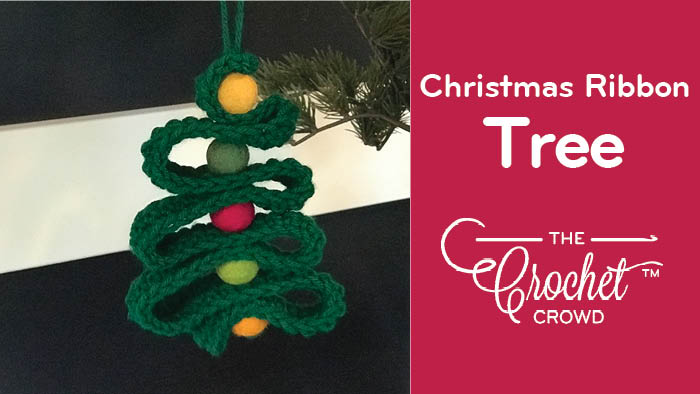 Crochet Christmas Ribbon Tree
Get those craft tables stocked up for Christmas with simplistic ideas that are super cute. This is a simplistic crochet ribbon shaped with felted balls to separate the layers in a strategic iconic Christmas Tree shape. I used Caron One Pound yarn for the yarn of choice.
For visual appeal, I am recommending random coloured balls. You can find felted balls at the craft store in bulk packages. They are 1″ dia. You can do many trees with 1 package as they only take 5 balls.
I am also recommending a felted needled that you can find in the leather section of the craft store. It's also used for punching through leather. Regular needles are much harder to get through dense felt. Also, if this is a kid oriented project, recommending you help the child and use caution yourself when pushing through the needle through the ball.
Written instructions for the Christmas Ribbon Tree.
More Christmas Ideas