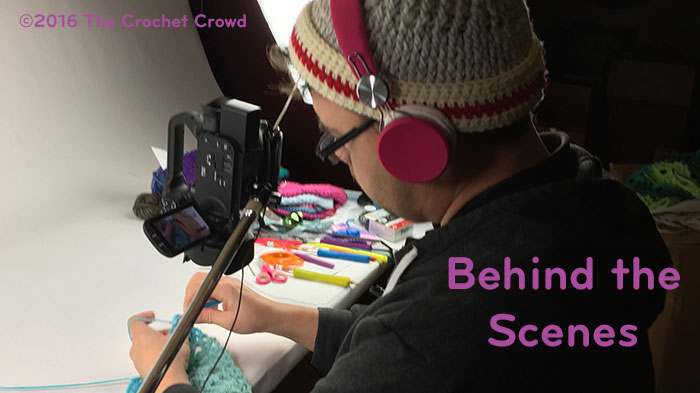 The Crochet Crowd Group Page – Side Page Closed Down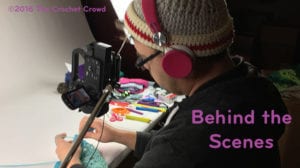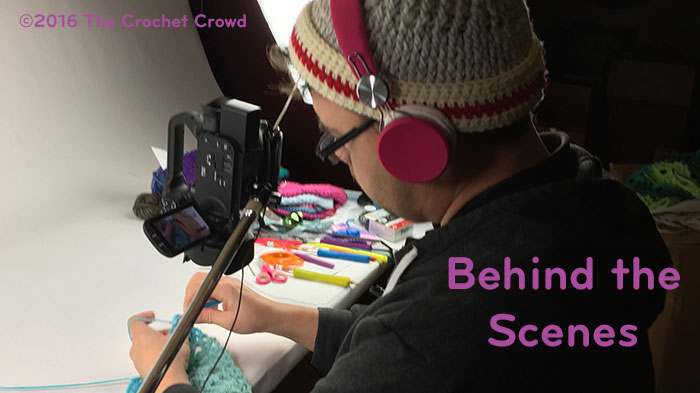 The Crochet Along Group Page
With a sense of relief, but also a sense of failure, we closed down our group on Facebook having hit 90,000 subscribers. A sense of a breaking point tonight but has been building over the past 3 months in trying to attempt to moderate the group. Growing rapidly and organically through referral only of about 3,000 – 5,000 new people every week in the past few months.
This was our second Crochet Group Page that we have attempted and closed down for similar reasons. Our first group, one of our admins was receiving a death threat and figured out where our team member had lived. The group was immediately taken down. It was only 600 people then. This new group hit 90,000 people.
It was fun while it lasted but we have lost the ability to manage it properly without constant supervision. Constant supervision means we are not creating the content and forming new ideas and much more that make us The Crochet Crowd.
The Problem with Facebook Groups
While Facebook has done major advances in technology and resource tools for those who own a page, there are still holes in running groups that lead to wild fire arguments, inappropriate postings and constant people who are offended in one form or another. When hosting such large groups, this is so obvious. Smaller, more intimate groups are easier to manage as people tend to bond and connect better. With large groups, you can have someone enter a group today and not understand the rules and suddenly think they own the joint to do whatever they want and act however they please.
People want, or should I say, expect constant moderation and not run into anything negative assuming our team will step in and remove things before they see it. So when our team is sleeping in the midnight hours, we are expected to get up and deal with people who are disagreeing which leads to a snowball effect of personal insults escalating full swing by the time we get out of bed.
We cannot stop people from posting thoughtless comments or intentional comments that knowingly will cause a fight. Some people love drama and are good at stirring the pot. Somehow, we have to manage that and police it while trying to keep the focus on crochet.
Groups have significantly changed in the past 3 months. I see people being more bold in their comments. Things they don't mind typing on a keyboard but would never, least I hope not, say to another person in front of their face.
Constant Moderation
Considering Facebook is a free service for anyone to join in. People are expecting constant 24/7 moderation from us. A team member to always be available to watch. Our group had about 1200 new conversations start per day. In a month, that's about 36,000 conversations rolling. At times, the page is so chatty, the page is always bouncing content to the top.
However, when there is a fight… it keeps bouncing the problem post back to the top and people cannot let it be. They have to have their two sense which keeps the conversation near the top. It spirals out of control and then feelings get hurt and then we are held accountable for allowing it to happen. If Jeanne is busy, Laura Jean is working on other things, I'm in the filming studio… do we have to put down what we are doing to step in? It appears so. We cannot get our work done if this is the level of service that is expected of us.
I would rather film videos than receiving an abusive email on so many points that I have not done for someone who had their feelings hurt. They could have removed themselves from the fight but choose to keep fighting instead of walking away.
While many argue that our moderators, the three of us are not policing it enough. What would you rather do? In the evening, curled up with your pet or spouse crocheting watching TV together or a lap top on your lap watching both the computer and TV in fear something will go wrong.
The number of moderators is not the problem. Who is going to monitor the moderators? Even of the team we have, we each have our values and ethics. We differ in opinions between each other. Adding more people to the mix creates even more diverse opinions making it harder. Even if we have moderators, it's my face and name that is held accountable even if I know nothing about the situation.
If you are strict, then you get labelled as Big Brother. If you have failed someone, you are labelled as someone who doesn't care.
In the effort to remove posts that are inappropriate, we have banned people for abusing the privilege of the group. I hate that button the most. We don't do it lightly. However, we have tried talking to people to share our guidelines and ask they honour them. I am sure our team has lost count how many times we have been told to "Go F ourselves!" In the effort to keep our community at peace, we ourselves are being personally abused with emails, instant messaging and hate messages left on the group for us to find.
Sitting Ducks
In groups and pages on Facebook, people look for large group numbers. "Let me be a member and start selling or soliciting myself!" They go in… do it without any regard to the policies in effect for the group. Then when we intervene, we are labelled as bullies and it usually never ends well.
Even when I announced our group to be closed tonight. We had several people post advertising posts on the page to solicit. There appears to be a lack of respecting web spaces and the work it took to build it.
Time Management
I usually start my day between 6 am – 7 am each day. I run until about 7 ish online and continue to work up until midnight. It's everyday for me. With the evolution of this group. I am having to constantly intervene with people to listen, apologize and come up with solutions. I would rather crochet and do something with yarn. It's not selfish… it's self preservation. Intervening between people is not my strong suit, in fact, I get knots in my stomach over it. I hate it.
I've apologize countless times a day for others saying inappropriate things to other people. Taking the blame for not intervening in real-time as it's happening. Even if I don't know about. Having the reason of filming or doing other crochet related things seems to not be good enough. I must be readily available all the time and seeing everything as it's happening.
During the day, I am blog writing, preparing content on and offline. I have to make samples, film, edit, and prepare graphics and much more. For me, I take great insult when people tell me I am just sitting here watching all the fighting going on and doing nothing about it.
How can you possibly do any work if you cannot get off a Facebook Group Page that goes off the rails?
When coming up from the filming studio… I can guarantee, I will have several reported posts to intervene on. If I make a decision that someone doesn't like. I am most likely to be contacted through email, instant messaging or leaving another post on the group page demanding explanation. It's a never ending cycle. I cannot edit my video, instead, I am dealing with hurt feelings and the work that I am supposed to be doing gets sidelined and extending my day. My work must get done to keep all content free to all. There's no choice in that.
My Team
I feel our team hasn't been as creative as it used to be. We are too busy, almost scared, to walk away from the group page in the fear a fight can break out. Then facing off with people for not catching it fast enough.
Some fights happen in the middle of a great post without warning. Before you know it, it's a big to do but with 1200 new conversations a day, you don't know where it's going to happen and when.
All it takes is for one person to be careless with a comment and the ball gets rolling. Eventually into an avalanche.
Times are Changing in Social Media
We have noticed a significant change in human behavior in social media in the past 3 months. I don't know how many times I have been told someone is exercising their freedom of speech. Freedom of speech is all good and dandy, but not the expense of humiliating another person just because you can. We, as humans, still must be accountable for what comes out of our mouths and through our finger tips in social media.
We didn't sign ourselves up to be content police. We signed up to share the love of crochet.