Reading Time:
3
minutes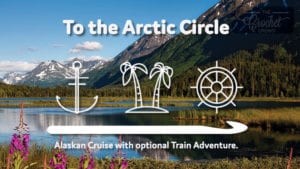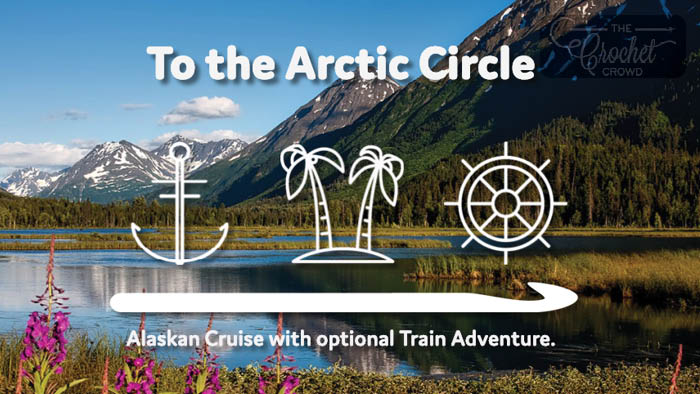 Transitioning Cruise to Crochet Friendship Cruise
At this time, with uncertainty at play with airlines, border closures and operational schedules of the Celebrity Cruise Lines, our cruise is still scheduled to depart in Vancouver, British Columbia.
We've had some cancellations and we have made the decision to remove the crochet portion from our event package. What does this mean? 
This is the future of Traveling with the Boys. Our concept to hang with us without having a formal educational program in motion. This means, we don't order and ship the yarn to the cruise line or do anything that involves spending money on door prizes, lanyards, writing pattern books and so much more that goes on behind the scenes.
This means that your activity fee is no longer required. If you haven't paid it, no worries, you will not be charged it, if you have paid it already, you will be refunded.
We have released Yarnspirations from sponsoring this event as well.
We will be travelling together as crochet friends. We have done this before and it's fabulous. It's less structured and more relaxing. You will find us hooking all over the ship on projects we bring from home during spare time. You travel at your own pace. We will also be on the train for those who are doing that portion as well.
At this time, Daniel and I are still going. Should the cruise line cancel this cruise completely, then the ballgame changes. For now, we are still going.
See Sherry's notes below. Please note those who booked the cruise/train portion, you will be issued a certificate for a future cruise. For those just cruise only, a full refund.
Notes from Sherry
This is Sherry, agent for Michael and Daniel's events for the Crochet Cruises. I have some details to share with you based on the current situation with the Covid-19 Virus and Celebrity Cruise Lines.
Many of you have called or emailed wanting to know are we still going to Alaska?
Currently, we are still working as if we are still going. However, we wanted you to be aware of several factors so that you can make an informed choice.
At this time, Canada has closed all its ports to cruise ship traffic until at least July 1st. What does this mean for us? For now, Celebrity Cruises has not made a decision regarding their Alaska cruise season. However, I expect the decision to be made within the next month to six weeks.
For those of you that are on the cruise only portion all deposits for the cruise are fully refundable up until April 28th.
For those of you on the cruise/land portion that included the train, we will be receiving a future cruise certificate to be used towards a future cruise vacation with Celebrity.
All prepaid shore excursions through Shoretrips are fully refundable up until July 3rd.
Insurance is non-refundable unfortunately. 
If you have reserved your airfare direct with the airline – you will need to inquire with them directly, in terms of any penalties/cancellations fees.
For those of us who did the Choice Air through Celebrity, many of these fares were refundable up until a certain date based on the airline, and I will work with Celebrity on the cancellation/refund.
If you prepaid your activity fee, this money will automatically be refunded back to you. There is nothing that you need to do.
For those of us booked at the group block hotel, cancellations can be made up to 31 days before arrival. Any cancellation made after that date will be charged one-night room and tax by the hotel.
Sherry is available to talk to through our group private page and she may direct you to email her.