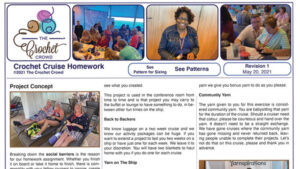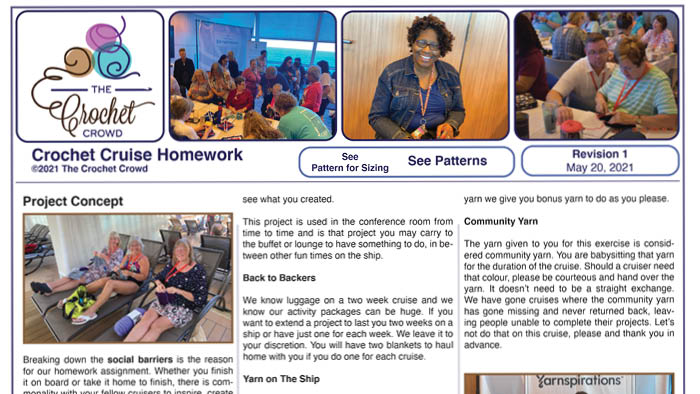 The Crochet Cruise Homework for both crochet cruises in 2022 is now available.
We have selected 5 design options where you will create the motifs in the design. We have a 6th option to bring your own pattern idea as well.
The purpose of the homework is to give you a project while on the ship that is used for stitch social events. Also, they serve as great projects to work on throughout the cruise in different areas of the ship.
We are not doing a square exchange on this cruise so there are different options and the ability to bring a project with you. It is virtually impossible to start a blanket on the cruise and finish it. Doing this in advance will give you something for your workstation where most of the work is done in advance.
We will have community yarn but strongly recommend you bring the yarn that you are using for your project with you so you have the right colour and brand.
The PDF is a print copy only and has links to our friends at Yarnspirations.
Links to The Patterns in the PDF:
More Ideas

More Collections