Crochet Cruises: Bermuda Crochet Cruise
For Crochet Cruisers travelling with us departing from New Jersey this July onboard Celebrity Summit, I strongly encourage you to grab a beverage and go through our comprehensive pre-cruise handbook.
We learned after our first year that cruisers had a lot of questions that we can organize into a handbook for making travelling and planning much easier. Each cruise, about 2 – 3 months prior to the cruise, we release this book to finalize your plans.
The book is organized into sections. They are as follows:
Welcome and Communications with Us
Online Cruise Check-in Link
Air / Ground Transportation
Pre-Cruise Hotel
Pre-Cruise Excursions
Notifications on Changing your Customized Badge Name. June 1, 2019, is the cutoff.
Departure Day Instructions
Safety Drill Procedures
Meals & Drinks
Cruise Attire
Port of Call Days
Photography and Video Disclaimers
Power and Designated Smoking Sections
Onboard Health, Well-Being & Emergencies
What to Bring for Crochet Cruises
Charity Project Homework to Bring
Going Home Pre-Planning
General Group Etiquette and Guidelines
Final Check-List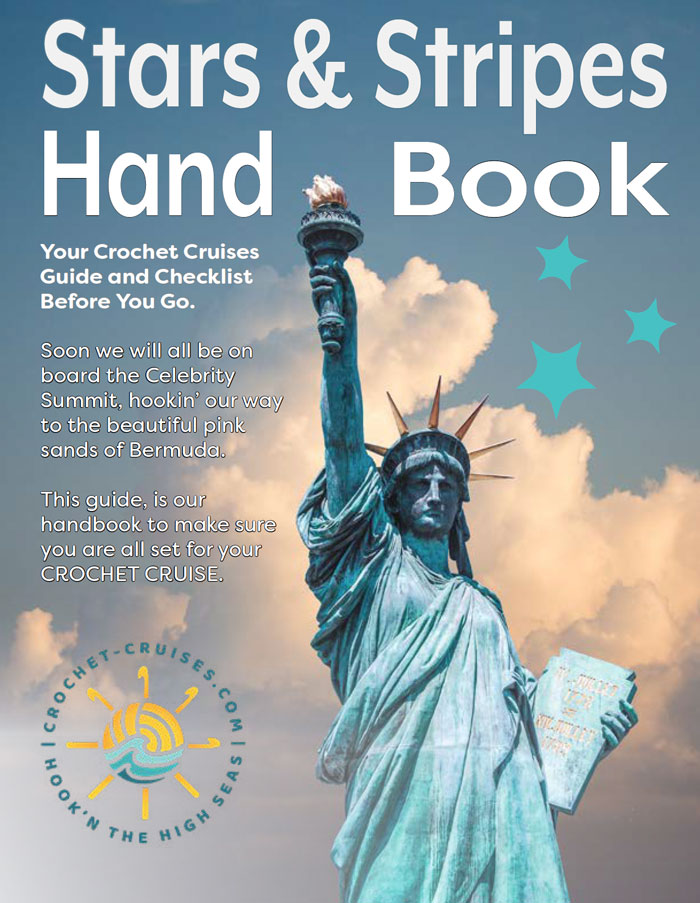 Future Sailings
No post was found with your current grid settings. You should verify if you have posts inside the current selected post type(s) and if the meta key filter is not too much restrictive.