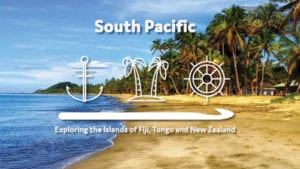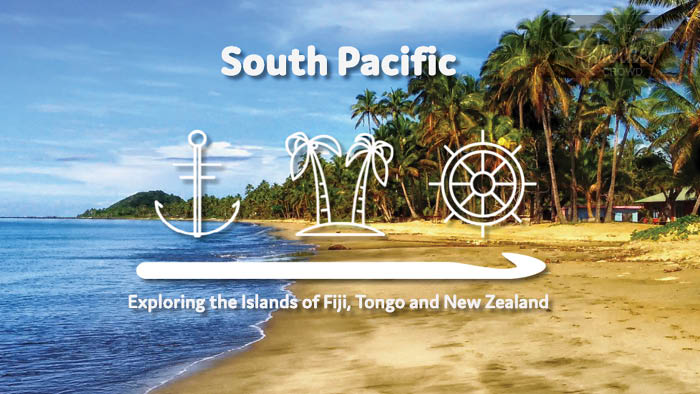 Crochet Cruises: South Pacific Fiji
Our 19th crochet cruise takes us to the South Pacific departing from Auckland, New Zealand in February 2021. This is the most exotic crochet cruise we have ever hosted. It is 13 nights and will end up in the Fiji Islands. You will cross over the international date line and have 2 days of the exact same date. Pretty cool eh!
We will be on board Celebrity Solstice for this cruise.
Preview
https://www.youtube.com/watch?v=rsCttWeb0Mk
With crocheters on board to make the journey even more fabulous. We have workshops, stitch socials and free time to hook and explore. See exotic locations together as a group.
The Crochet Cruises caters to crocheters and yes, crocheters being non-crocheting friends too. The rates shown on the booking includes the activity fee. This means that non-crochet guests will receive a discount off their cruise tickets to have the activity fee removed. To qualify to book with us, you must use your agent, Sherry Leybovich. Sherry keeps our group organized with the cruise line.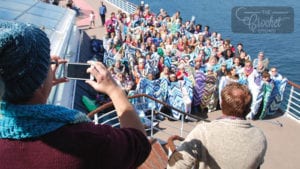 Maximum Party Size
Our party is set to a maximum that fits in the conference facility. Our party is typically 90 – 120 crocheting guests. Once our party max is reached, our cruises are closed for further bookings. Also, we are subjected to available cabin space on board the cruise ship. This means that once all of the cabins sell out on the cruise ship, our party bookings fully stop, even if we are not at capacity. Longer cruises more than 7 days tend to sell out quicker closing off our bookings earlier.
Travel Insurance
It's strongly recommended you purchase travel insurance as anything can happen with your health. Sherry will discuss health insurance as it needs to be purchased at the time of booking.
See more about this cruise and other cruises we offer at the Crochet-Cruises Website.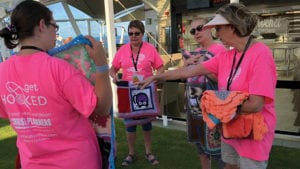 Our Communications
We community directly through Facebook for all our party needs. Each cruise has its own private crochet group. We have found over the years that direct emails get filtered to the spam/junk folders too often that cruisers miss announcements from us.
The charity project is generally announced 4 – 6 months in advance of a crochet cruise. It's announced through the private cruise group. It's really important that you complete the pre-cruise homework as it's part of the exercises and workshops on board. 
Once you have confirmed your booking with our agent, Sherry, we will invite you to join the private group. It's up to you to keep in touch and check in regularly.
Crochet Cruises
We are a private group on the cruise ship that requires bookings ahead of time. Each guest is a registered party guest. With the activity package purchased, we order enough supplies to send to the ship ahead of time. We cannot accept any passengers who happen to be on board and didn't know we are there. Also, your booking must be done through our agent to keep us aligned with the cruise line. We do not accept guests who have decided to book through another agent as it overly complicates our event planning. Cabins pool together for the overall event planning costs we incur by this event production on board.
Other Cruise Charity Projects We've Done
Preview of A Crochet Cruise
More Crochet Cruise Sailings
No post was found with your current grid settings. You should verify if you have posts inside the current selected post type(s) and if the meta key filter is not too much restrictive.