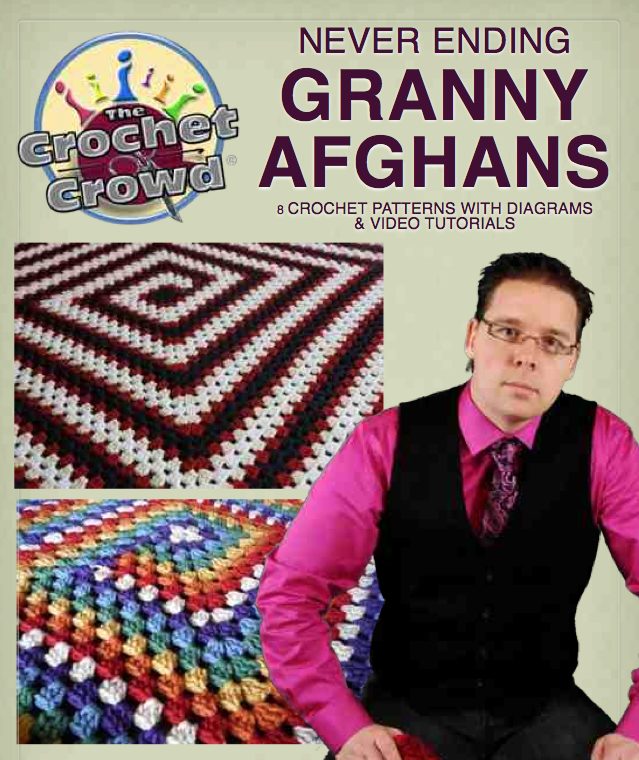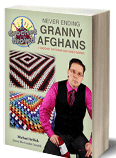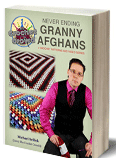 Mikey's Never Ending Granny Afghans eBook
Mikey's version of granny squares are slightly different in this eBook as she shows you how to go around the afghan without slip stitching in the corners. Mikey struggled with slip stitching as a kid and for nearly 20 years, all of his crochet afghans were done the same way. Learn the secrets to Mikey's Never Ending Granny Afghans with this free downloadable eBook.
The Never Ending Granny Afghan eBook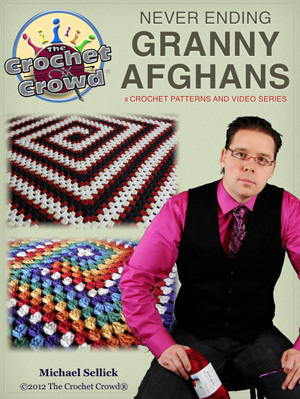 If you downloaded this book before November 11, 2012, be advised there is a new updated version. There are significant changes between the original and new revision.
So what's in the book you might ask? I have pulled some pages out for you to see. If you want the written instructions, crochet diagrams and video links to get further help, you will need to download the book. Here's some page samples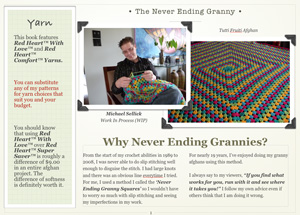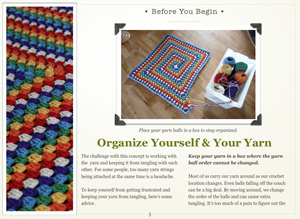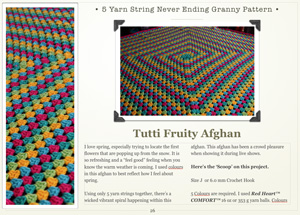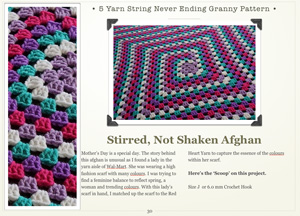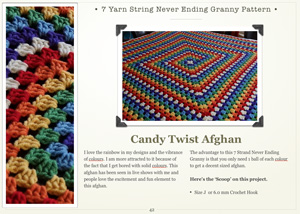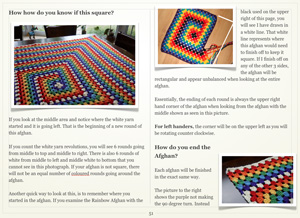 My book is 45 pages of crochet goodness.