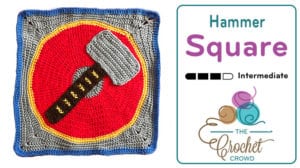 Crochet Hammer Action Square
Introducing the Crochet Hammer Action Square. This is part of the Action Packed Afghan. The hammer square is the same as the basic square but changed for the colours to match this square.
The hammer is two different motifs that are put together as one to form the shape of the hammer. The hammer has gold embroidery added for detail. It's just criss-cross embroidery around the single crochet stitches.


Pattern Revised: July 7, 2017
You can see it's part of Action Packed Afghan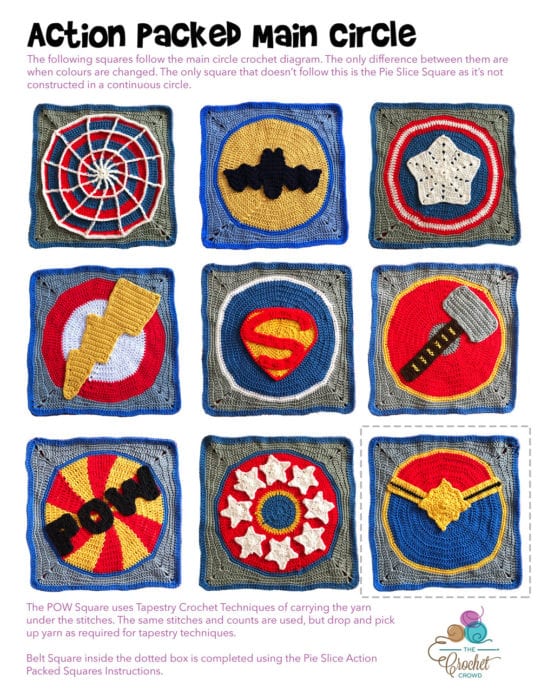 More Comics Ideas