Reading Time:
2
minutes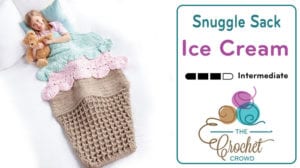 Crochet Ice Cream Snuggle Sack
Of all of the Crochet Snuggle Sacks, the Ice Cream or Double Scoop Snuggle Sack is my favourite. In person, it's way cuter! I loved making this version of the snuggle sacks. I kept saying to myself, it's so cute!
Of all of the snuggle sacks, this one had me the most fearful of prejudging the pattern before seeing it. The cone frightened me and so did the scoops of ice cream. Honestly speaking, if I had let me prejudgements take over, I wouldn't have crocheted this and I would have missed out on an amazing pattern.
Once you go section by section and go through the steps, it's not hard. There are more details involved than any other sleep sack and this one took me the longest. However, the steps were easy and it just meant I couldn't quickly zip through it. I am strong to the theory that 'Rome wasn't built in a day!' With this particular project, sure it takes you longer than the other sleep sacks but merely by 2 – 4 more hours. No big deal.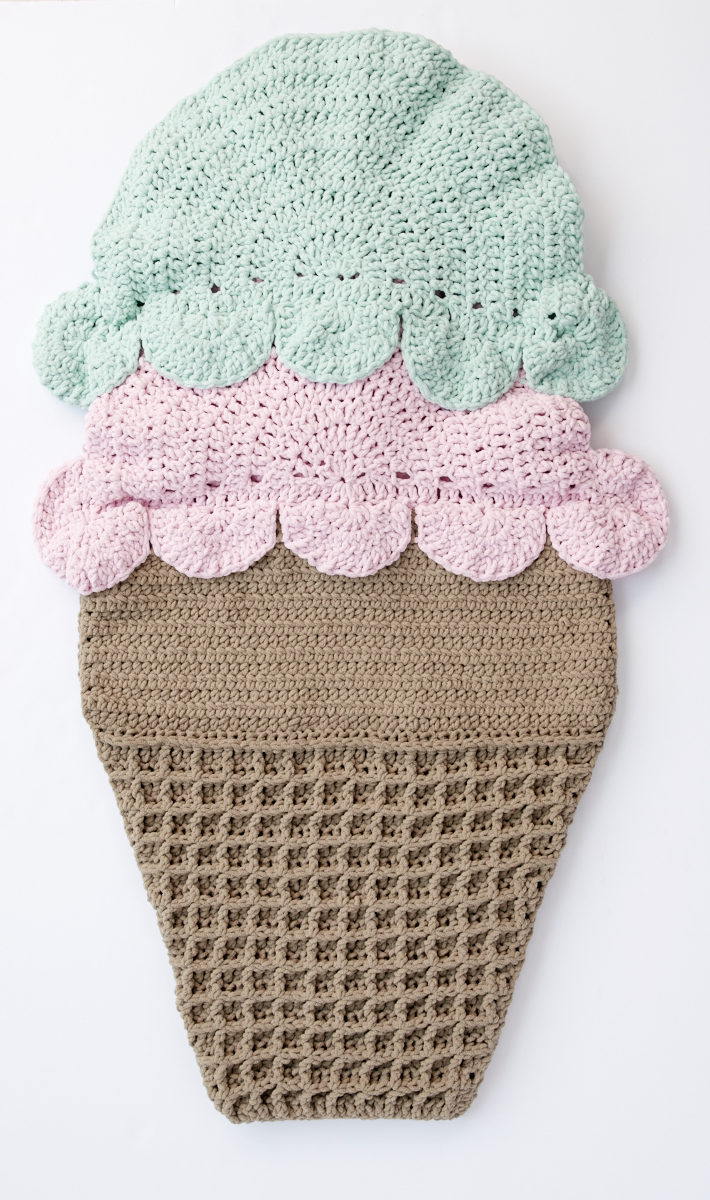 Tips, the first time through the cone and 1 scoop of ice cream may feel slow as you get through the pattern. The lessons you learn in the first time help you speed up for the other times you have to go through them again. So don't let the first time through intimidate you. I found I hooked up the 2nd Cone and 3 more scoops of ice cream quick as I knew what I was doing.
Tutorial Trailer Teaser
Final Comments
So, in short, this is fabulous. It looks intimidating but it's not if you go step by step. I loved this design. This is my favourite for being over the top cute!
Video Tutorial
More Snuggle Sacks