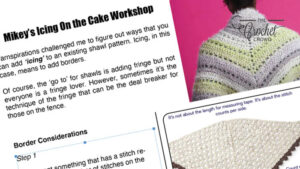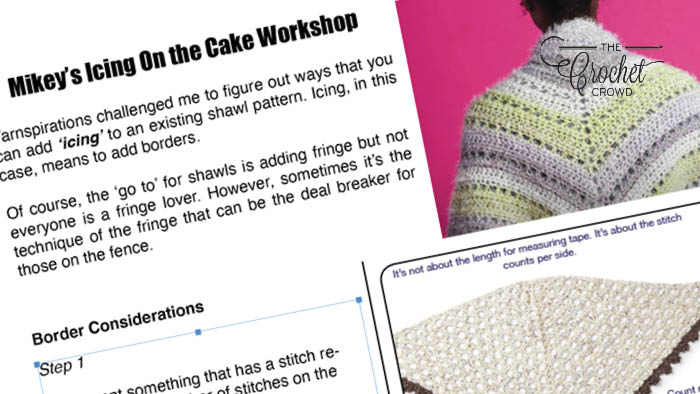 Do you love particular shawls but wish there was an added border changing out the border to something else.
The Icing on the Cake Shawl Workshop was designed for Michaels Community Classroom.
Using pattern books or even free patterns online, you can figure out stitch counts needed in order to adapt to shawls. Many patterns, especially for blankets, can have an amazing border that shows you or tells you how to turn a corner, especially for a point-based shawl.
The trick is to know the stitch counts you need to match to. Adapting to counts by adding or subtracting rows.
My workshop notes have concepts that I consider when adapting one design to another. It does help to be able to crochet diagrams or reading patterns. I will include those tutorials below.
During the Michaels Online Community Classroom, I will be explaining more using the notes.
More Ideas


Tutorial
More Shawl Patterns