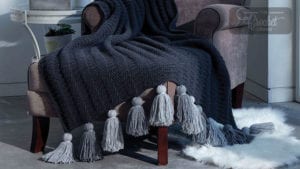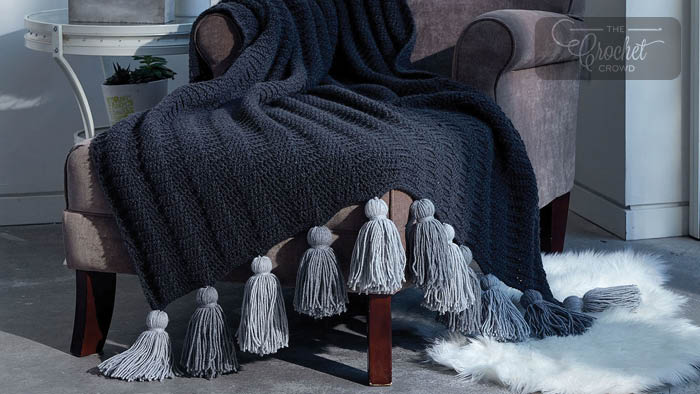 Black is one of the most popular colours of yarn. These are projects that feature black as the entire project or parts of the project.
The Crochet Tassel Throw, seen as the feature photo is striking with the grey tassels.
This section will continually grow with more projects we continually add.
Black Yarn
---
Other Colours You Can Search By