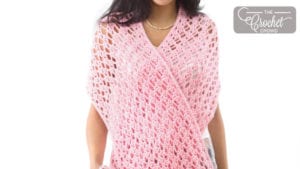 Enjoy working with pink yarn as the colour shades of pink can be subtle or bold. From wearables to home decor.
The Crochet Pink Ribbon Shawl shown here is a solid pink yarn. I really enjoy throwing in pink for accenting other colours as well.
My favourite colour combination is gray, pink and white.
Pink Yarn
---
Other Colours You Can Search By