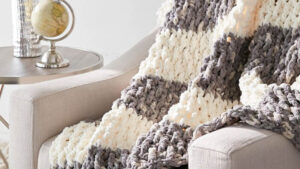 Gray/Grey is underestimated on how amazing it can be. It can make other colours pop out when staying within the neutral tones. Love grey crochet patterns.
The Crochet Lush Life Blanket shown here is a fine example of a textured project that is fabulous.
These are projects that feature gray/grey as a colour.
Gray/Grey Yarn
---
Other Colours You Can Search By