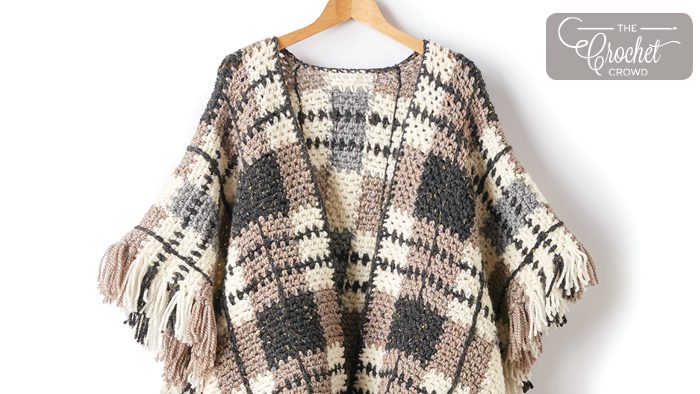 Crochet Plaid Blanket Poncho + Tutorial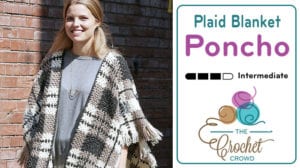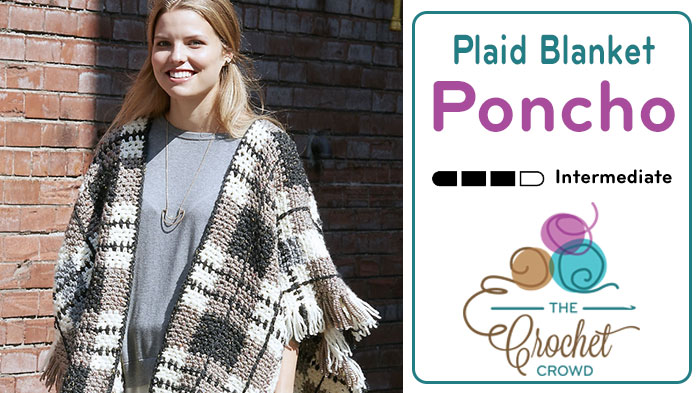 Crochet Plaid Blanket Poncho
The Crochet Plaid Blanket Poncho is a free pattern on Yarnspirations.com. It has a striking resemblance tot he Tartan Scarf we did earlier. Both have the exact same graph to follow to make them.
The biggest difference is that 1 graph equals the width of the Tartan Scarf and this version has a repeat in the graph to take this scarf from about 24″ to 38″ wide. So if you are thinking about a wide plaid blanket, you can use this concept to make it bigger and make the graphs bigger. I show you how to do that in the tutorial provided.
This Tutorial is A Bit Different
This project is not for beginners. It will require you to read the graph to follow the block colouring provided. So I have done this tutorial differently.
I go through about 12 minutes of taking you through the instructions.
I show you how to make your graph wider and show you how to do the graph for the front area.
I then use the Tartan Scarf Tutorial as the follow up as the scarf shows how to read the graphs more carefully, follow the first few lines. I show you how to change colours and create the looks.
I then show you how to finish this off with the vertical thin lines plus do fringe.
Compare to Tartan Scarf
Here is the Tartan Scarf that is using the same graph. The free pattern and video tutorial to make this is available. Click here to get hooked up.
The tutorial provides you how to read the graph. How to count and change colours using bobbins and finishing techniques.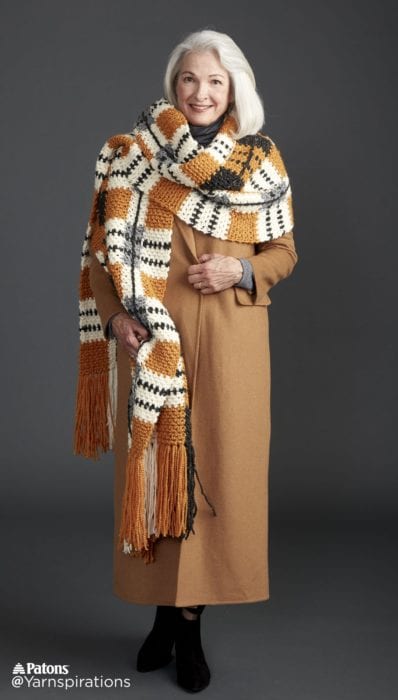 Tutorial