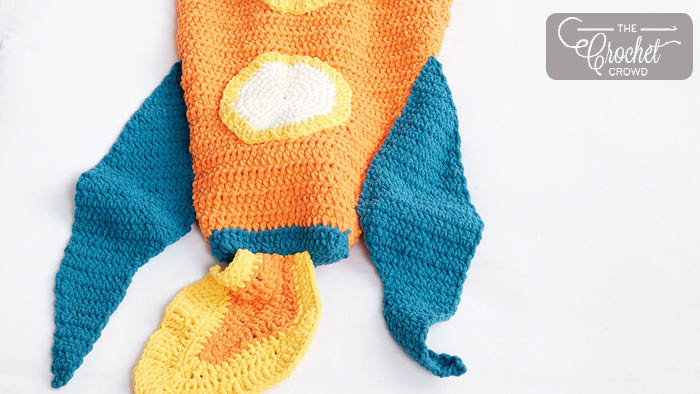 Crochet Rocket Snuggle Sack + Tutorial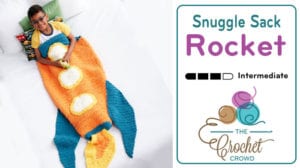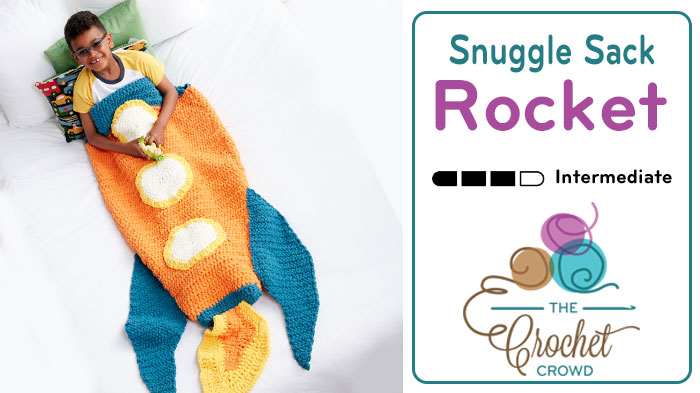 Crochet Rocket Snuggle Sack
Introducing a delightful snuggle sack called the Blast Off! Snuggle Sack which is essentially a Rocket. This is one of my favourites of all of the Snuggle Sacks. It brings out the 'Trek-y' in me and is just so fun. Makes me wish to be a kid again.
This snuggle sack took me approximately 14 hours to crochet from start to finish. Using the Bernat Blanket Yarn Line with some new colours as of 2016 featuring the brights. To me, the ship reminds me of NASA and also reminds me of the depiction of spaceships from the early movies time period. It feels nostalgic to me.
Yarn
For this project, you will need 4 balls of the Carrot Orange Bernat Blanket 300 g. You will need 1 ball of School Bus Yellow for window trim and flame. 3 Balls of Dark Teal but before you freak out, the 3 balls are the smaller version of 150 g. I thought I wouldn't have enough dark teal but I had a half ball left over. It went surprisingly far considering how much I used of it. Finally, 1 ball of vintage white for the windows.
If you are buying yellow or white, you will be using this again in other sleep sacks. So it's not really yarn that's a waste at the end.
The pattern covers details if you need further information.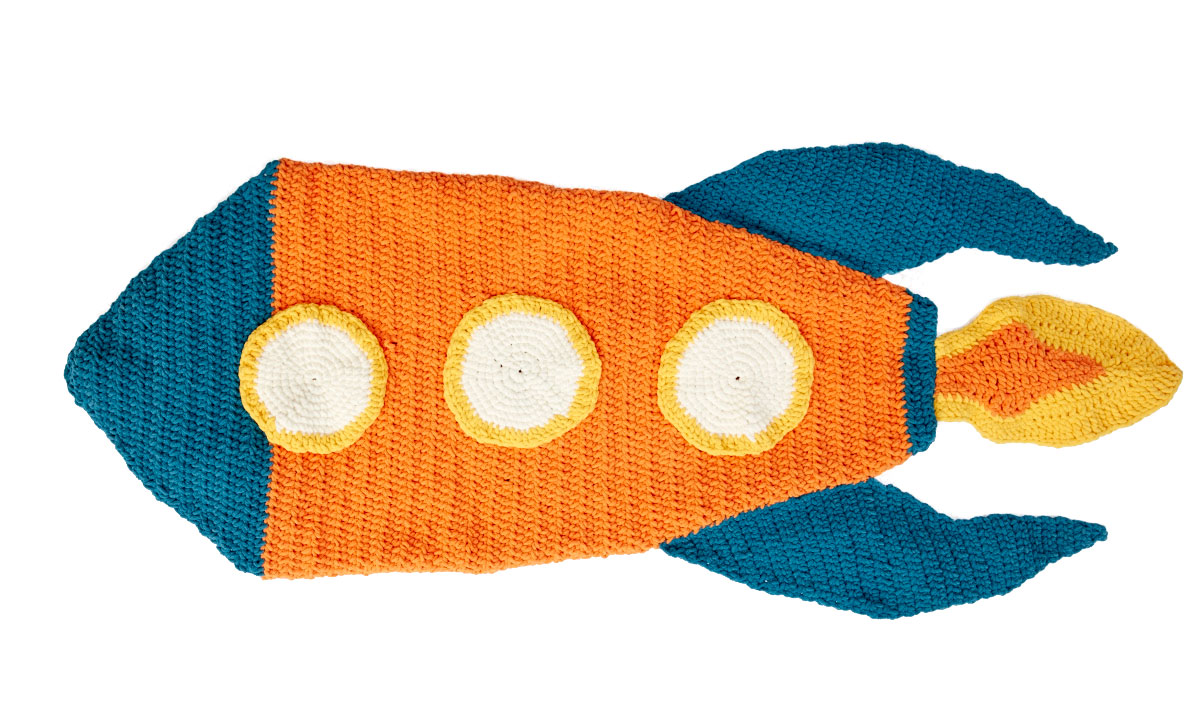 Rocket Ship Components
The main body is actually two panels sewn together at the final assembly process. There are three port holes that are only appearing on the front side of the blanket. So essentially, there's a front a back to this.
The fins are one pattern and they are extremely quick, surprisingly quick to make actually. It's just how you sew them on which makes them left or right.
For the flame, it's an easy to follow diagram and written instruction to make as well. I found the crochet diagram invaluable.
Tutorial Worksheet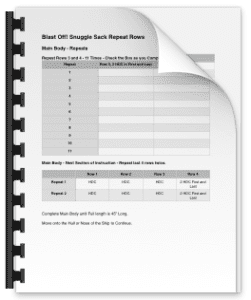 In this tutorial, I refer to a workshop I wrote for myself to make it easier to follow the repeat steps throughout. I'm happy to share that sheet with you if you find it helpful.
The rocket ship has several progressive increases that are incremental with long spans of increasing. It's really not hard but it's easy to get off track if you are not paying attention. The goal of my worksheet is to be able to print it out and follow it along.
For me, I found it extremely helpful.
Video Tutorial