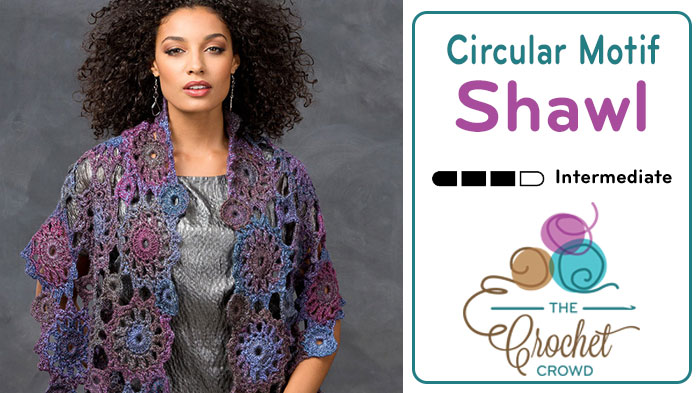 Crochet Amazing Circular Shawl + Tutorial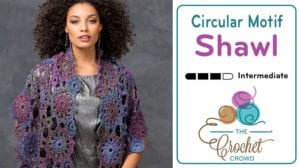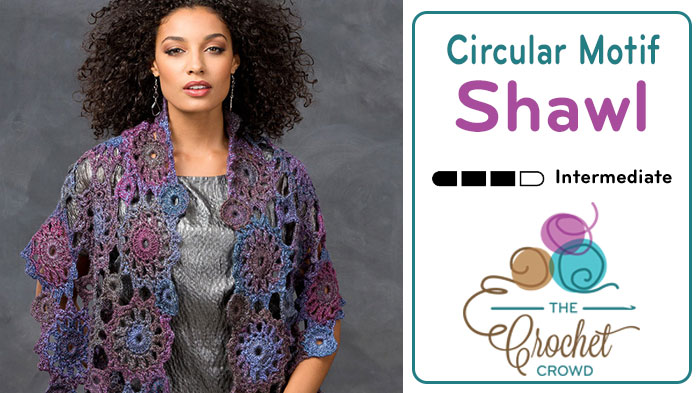 Circular Motif Crochet Shawl
In May 2013, I found myself working on this gorgeous
Circular Motif Crochet Shawl
found on
Red Heart
. I was really compelled by the pattern being unusual and a bit of a challenge.To my surprise, after going through the instructions on the first large motif, I realized this was going to be a breeze.
The original pattern called for Treasure Yarn by Red Heart but, of course, I wanted to see this project done with a different yarn. I chose to do it in Red Heart Midnight instead. My version is light, airy and has sparkle to it. I opted to change the smaller motifs to be a different colour. It reminds me of a starry night in the sky.
Even better, this pattern really doesn't take that long. Don't worry about sewing your motifs together at the end. You attach as you go. I would highly caution you to pay attention to the right side and wrong side of the motif. I screwed up in the beginning and accidentally turned my first attached motif to be upside down. I decided at that moment that I am going to create a pattern of having right and wrong side faced motifs strategically in the pattern. Both sides look different.
Over all, I love this pattern and it's super easy. I have visions of doing this concept for an afghan or even bedspread. Yes… it is possible once you get the concept!
Get this free Pattern, you are going to love it!
Video Tutorial For Circular Motif Shawl