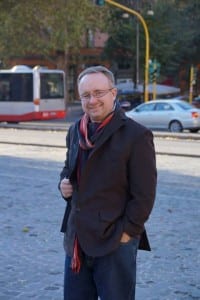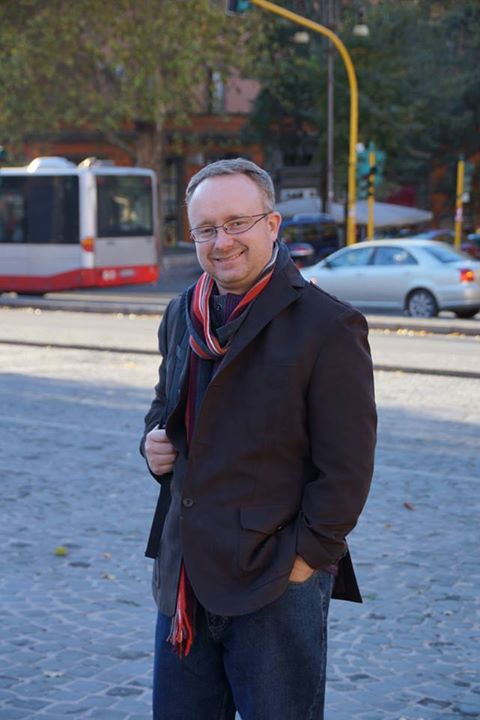 Introducing Diva Dan
Diva Dan, aka Daniel Zondervan, is vital part of The Crochet Crowd Team with content concepts behind the scenes.
Diva Dan joined Mikey in January 2009, six months after The Crochet Crowd concept was created on YouTube. He was one of the very few people, in Mikey's life at the time, who seen the vision of The Crochet Crowd as an important outreach and opportunity to teach others skills.
Diva Dan wasn't always known by that name. His name was developed based on an MSN Messenger Status update of being a Domestic Diva cleaning the house. This seemed appropriate for his personality and has stuck with him. He's known to the public as Diva Dan when attending live shows. In person outside of the public eye, he prefers to be called Daniel.
The Crochet Crowd, Company Logo
The Crochet Crowd Name
In September 2010, the vision of what the videos and community name had to be examined as it was appearing to take a hold. Daniel is responsible for the name of The Crochet Crowd and the company was re-branded with a new logo and name in time for our very first show at Creativ Festival in October 2010.
Charity
Daniel developed and started a Period Baroque Orchestra in his early 20's. He is familiar with doing charity outreaches as well as the necessary obligations to be a leader in supporting and doing charity work. The charity concept and our work to help others was developed by Daniel.
Live Shows
In live shows and exhibits that we do. Daniel is the leader in organizing and working with others to ensure the live shows are as successful as possible. Michael is busy with fans and doing live workshops. Daniel shields Michael from the operations during live shows so that Michael can focus on the guests without getting involved in operations. This is vital to ensure that people have an opportunity to share their stories and talk to Mikey.
Content and Programming
Daniel is responsible for newsletter content and general programming of ideas and concepts to keep The Crochet Crowd moving forward. Michael's role is to be front line and works hard to ensure the collective plans are developed and put forward.
Childhood & Life
Daniel asked his mother to learn Violin when he was about five years old. With no musical tendencies in his family. He began his musical journey of studying music throughout his life. Daniel knows several instruments which include piano, full pipe organ, violin and more.
Daniel had an unusual childhood of being raised on a pig farm in the country near Tiverton Ontario. His mother developed Paranoia Schizophrenia when he was a child. This caused the family to blow apart leaving Daniel and his mother to take care of each other growing up.
While in High School, his mother's condition worsened changing their roles from Daniel being the child to Daniel being the parent. Daniel has very difficult memories. His mother went downhill. Daniel has had a loaded shotgun on his face with his mother ready to pull the trigger. His mother not recognizing him. Daniel had to talk her out of it with his life in the balance of the paranoid delusion. Daniel has a strong objection to guns and feels uneasy when hearing guns go off in person. We are close to a gun range where we live and the shots take him back to that moment.
Due to Daniel's younger years, he understands full what mental illness is and the struggles associated to it. He prefers not to discuss this topic freely as it's very personal to him.
Through all the turmoil, he realized that education was needed. With taking care of his mother he graduated high school and moved onto to Wilfred Laurier University in Kitchener-Waterloo. His mother was moved to a group home in Wiarton Ontario. He would visit and take her out nearly every weekend. Despite her challenges, Daniel remained at his mother's side.
Daniel's mother suffered a stroke in her 50's which landed her in a permanent nursing home in Walkerton Ontario for nearly 10 years. She died in 2008, a year before meeting Mikey. Daniel has no surviving family members. He is the last in the line. The entire family has died at early ages which is somewhat unusual.
Daniel has worked as organist and music director for three churches, one church for nearly eight years. He is classically trained and prefers traditional music over contemporary. Churches over the years have moved away from the traditional element, musically speaking. In our region, these types of positions are considered volunteer and the appreciation of music and attendance in churches has fallen dramatically. The volunteering element has rendered Daniel's profession to be non-paying position, essentially leaving him without a paying job. Daniel may from time to time sub for Sunday once in a while for an organist but realized his career choice is becoming obsolete.
In 2011, Daniel has moved away from music from being his profession to be an active role of The Crochet Crowd. Though Daniel prefers the music for his passion and enjoyment, times must move forward so he doesn't obsolete himself professionally speaking.
Daniel also works at Rivers Edge Garden Centre and Landscaping part time. He an extraordinary gardener and reads gardening books just for fun. His knowledge of plants and landscape is phenomenal. Truth be told, he should really be working in this industry over all others, including The Crochet Crowd, as this is where his passion is. However, he doesn't want to turn his passion into a job that he may come to dislike over the years.
Over Mikey and Diva Dan, Diva Dan is more artistic, creative and excellent with future trends. Together, Mikey and Diva Dan make up a great couple who work to each other's strengths to deliver what we know as The Crochet Crowd today.