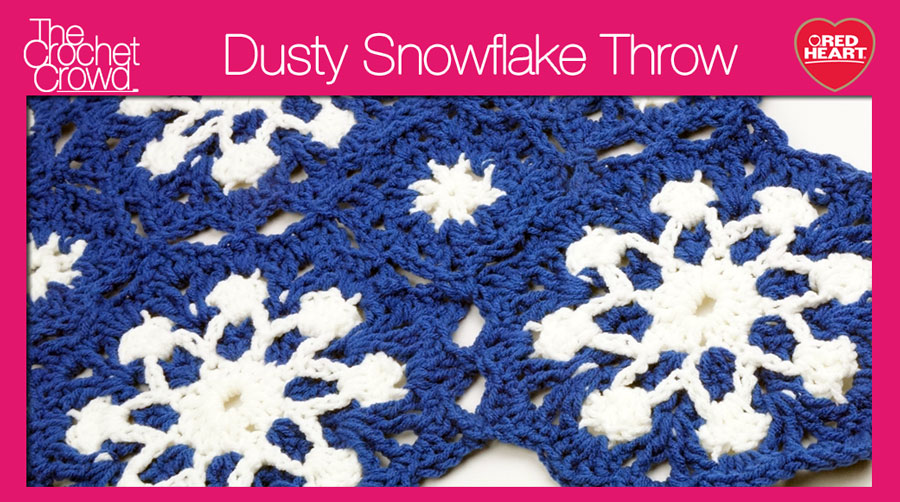 Dusty Snowflake Throw + Tutorial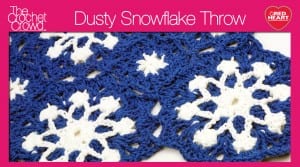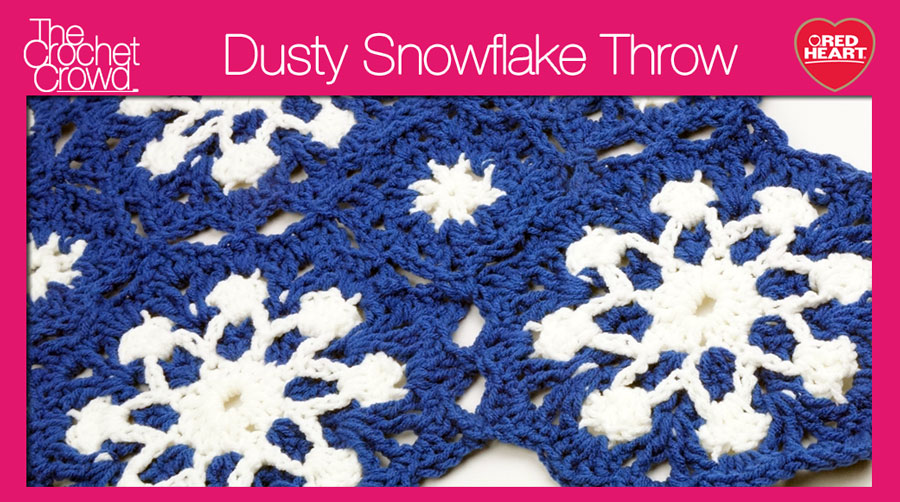 Dusty Snowflake Throw
Crochet this 'no sew' Dusty Snowflake throw. That's right girls and boys, you can make this fabulous through without sewing your motifs together.
Simply crochet 1 large motif first. Then start making the rest of the large motifs and join them as you go.
Tip: I would work these like an assembly line. I would do the centres all up for the white area plus the chain for every large motif. Then do the next two rounds of blue in each large motif… Switch back to white for all motifs and the final two rounds I would then concentrate on attaching them to the neighbours. This would help to speed you up to get it done quicker as you will remember the pattern a lot more easier if you do each motif's section at the same time. I explain this in the video tutorial.
Years ago, I was not able to complete this pattern. I kept getting stumped on row 3 of the large motif. I think over the years I have become used to reading patterns and understood it this time with ease. My video tutorial will help you comprehend the steps if the instructions are not making sense to you. There are no errors in the pattern but sometimes visualizing the steps is tough.
Get the free written pattern, it's called the Dusty Snowflake Throw.
Video Tutorial (Right & Left Hand)