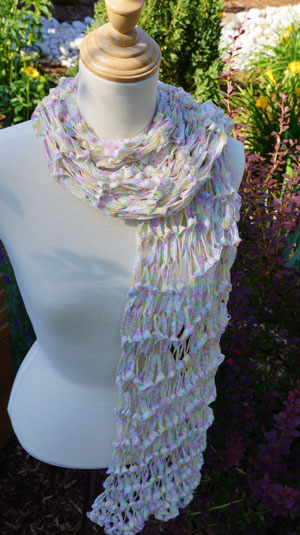 Ribbon Scarf / Wrap Pattern
Knitted Scarf / Wrap Pattern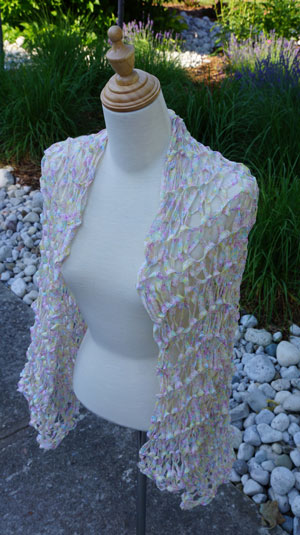 Distribution of this pattern is appreciated but please copy and post the link. Do not duplicate or charge for the usage of this pattern. You may create your own and sell what you make but this pattern is to remain free.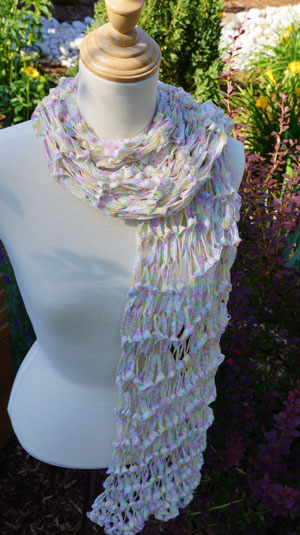 Needed Materials
Size 100 Knitting Needles. I highly recommend wood knitting needles verses plastic or metal. The wood gives it more friction and doesn't slide as easily. I purchased these at Pagewood Farm. You can contact them to ask where to pick up these knitting needles in an area near you.
I used discounted used yarn that appears to be ribbon. The ribbon width is 1/4″. I have tried locating a similar source but can't seem to find who makes it. I am unsure how much yarn I used for this.
Wrap measures 60″ long and will drape down your back about 24″. If you used as a scarf, it will hug your neck and will be 60″ in total length.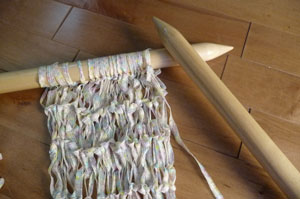 Instructions
Cast on 25 Stitches.
Knit back and forth until the garment is 60″ long.
Cast off and weave in your ends.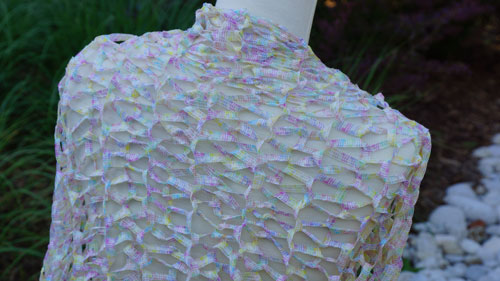 by
Michael Sellick
,
The Crochet Crowd
©2012
The Crochet Crowd